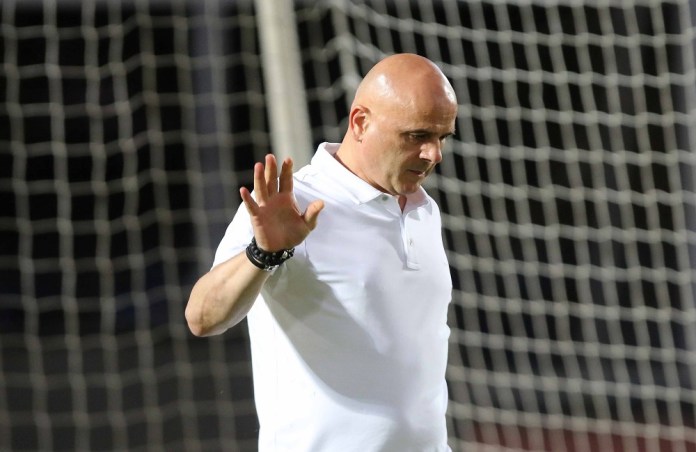 There is no going back. Timur Ketspaia will be definitively past the bench of Anorthosis after three years, something that will be formalized as soon as the two sides find the amount of compensation and the relevant signatures fall for the early (one year earlier) termination of his contract. What is certain is that this is a "divorce" that falls & # 8230; heavy in Anorthosis in every respect. Both financially and otherwise.
In terms of the financial aspect, everything contributes to the fact that the Famagusta team will pay dearly for the end of its cooperation with Ketspaia. Yes, Anorthosis does not confirm that Georgianos is uncompromising and that he is asking for his entire contract (allegedly amounting to 270,000 euros), but in any case, a significant amount will come out of the funds to end the cooperation between the two sides. Ketspaia is indeed annoyed with the attitude of the administration and the fact that despite his disagreement, changes were imposed in the technical team, although this would have resulted in the separation of the two sides. However, there is optimism in the administration that a compromise solution will be found, at the very least & # 8230; detrimental to the team.
From here on out, the atmosphere created in the team after the latest developments is "heavy". Was there a & # 8230; special (and somewhat strange, the truth) situation in the team, with the world being divided into "timur" and "anti-timur", things have now taken another – possibly worse – turn. The decision of the administration provoked reactions from a very large portion of fans and it is indicative that even many of the fans who demanded the removal of Ketspaia, put up with the administration for the way in which Georgianos leaves. Some speak of a lack of respect, others of mishandling, while many believe that from the beginning the intention was to oust Ketspaia and the rulers tried (and succeeded) to reach their goal by & # 8230; side road.
In addition, Neophytos Larkou was not "untouched" from the whole scene, with many people already having a negative view of his face. Anorthosis emphasizes that the decision taken was not that of the new sports director, but the connection between his arrival and Ketspaia's departure is, admittedly, inevitable. This may be one of the cases in which the truth, if not conveyed properly, looks like a lie. However, even those who do not believe that Larkou "ate" Ketspaia, believe that the administration brought him in order to lead the situation here.
Like this:
Like Loading …