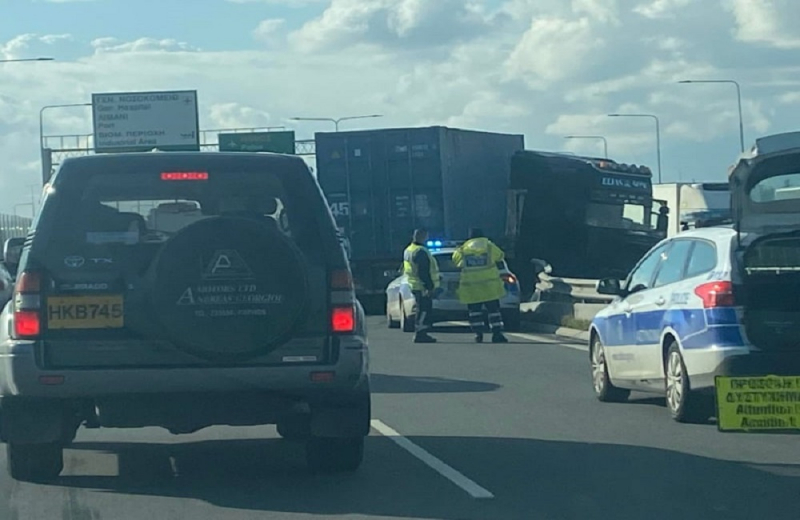 of Giannis Pazouros
Traffic chaos on the Limassol – Paphos highway, due to a truck that came to a halt in the middle of the road after a collision on the railings. The truck was immobilized shortly before the exit for the Limassol Hospital.
Due to the traffic, there is heavy traffic at all roundabouts and overpasses in Limassol. Traffic has been affected in both directions. At first glance, there do not seem to be any injuries.
The police are at the scene.
According to a police report, one lane of the Limassol-Paphos highway has been closed, near the exit to the Limassol Hospital, in the direction of Paphos, as well as one lane of the same highway, in the direction of Paphos to Limassol.
Drivers are asked to be very careful and to comply with the instructions of the police officers on duty.