Hellenic Bank, operating over time with a high sense of responsibility, considers the special conditions for vulnerable citizens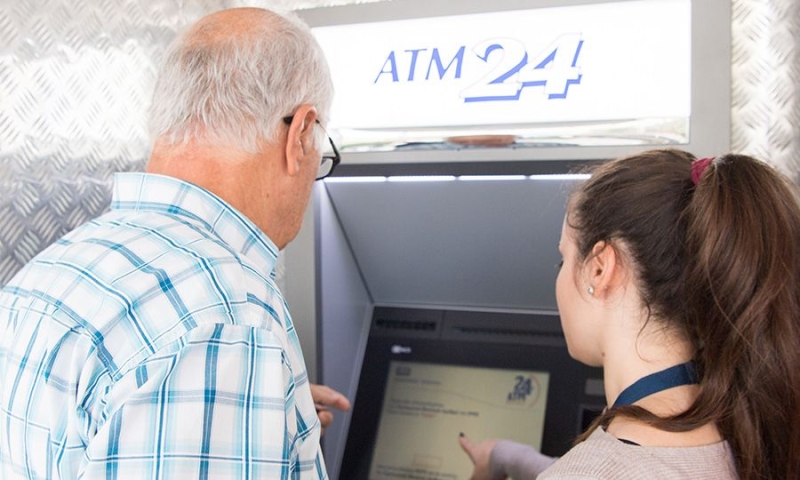 In today's environment of inflationary pressures and economic uncertainty, which disproportionately affects certain groups of the population, credit institutions are called upon to respond with social sensitivity, demonstrating good reflexes in the face of emerging challenges.
Hellenic Bank, operating over time with a high sense of responsibility, considers the special conditions for vulnerable citizens. In this context, in view of the new charges that will come into force from January 2, 2024, the Bank considered it an obligation to take substantial steps to facilitate its vulnerable customers.
A particularly important step from which all customers will benefit is the Bank's decision to extend the limit of free SEPA transfers through Online Banking from €1,000 to €5,000. Starting early next year, the free transfer service will apply to online euro money transfers, within the EU and with a regular execution date for an unlimited number of times.
At the same time, Hellenic places special emphasis on supporting its low-pension customers, with a pension of less than €800 per month, which is deposited in a savings account of the Bank. From 1 October 2023 and for one year, these customers will benefit from zero account maintenance fees – a measure that will facilitate the Bank's approximately 35,000 low-income customers. At the same time, for this particular group of customers, Hellenic Bank is making efforts to improve their banking experience. Utilizing the specialized "Meeter and Greeter" staff in its stores, the Bank gives senior customers the opportunity to familiarize themselves with and benefit more effectively from the bank's free digital channels.
Furthermore, recognizing the difficulties of using alternative service channels faced by citizens over 65 years of age, the Bank ensures them from the new year lower fees not only for cash withdrawals at the cash desk, but also for cash and check deposits, as well as for cashing of checks at the cash desk.
Also, the Bank enables citizens with disabilities to make deposits and withdrawals at the cash desk without any charge whatsoever. This is a decision that affects approximately 21,000 customers of the Bank.
In addition, Minimum Guaranteed Income recipients can obtain a Basic account with no fees or maintenance fees. At the same time, with the Basic debit card they can carry out all basic banking transactions completely free of charge.
It should be noted that Hellenic Bank is the only Bank of Cyprus that gives its customers the opportunity to make free cash withdrawals in euros from an ATM at any bank in the world, using a debit card linked to a Savings account or Basic Account.
With the specific targeted measures, it seeks to respond to the diverse challenges faced by vulnerable segments of the population, bearing the costs of their implementation itself.
It is worth noting that the new fees of Hellenic Bank, which are already posted on its website, will only concern in-store banking services, given that digital transactions are free. More specifically, the new list includes changes to fees related to cash deposits and withdrawals, counting, depositing and withdrawing coins, checkbook orders, and depositing, cashing and returning checks.
< iframe width='300px' height='500px' src='https://www.adstorebluebird.cy/api/banner/ServeBanner?zoneId=2734' frameborder='0' scrolling='no'>