POWERED BY:
03 : 26 Monday
23 May 2022 INSIDER • GOAL • IN-CYPRUS • PROPERTY • CYPRUS-IS • CAREER LIKE • GOING OUT • XRYSES SYNTAGES • ACTIVE • PHILGROUP NEWS & nbsp; SOCIETY & nbsp; INSIDER & nbsp; OPINIONS & nbsp; GOING OUT & nbsp; CULTURE & nbsp; SPORTS & nbsp; AUTO & nbsp; GOOD LIFE & nbsp; USEFUL & nbsp; PRINTED EDITION & nbsp;
i class = "burgMenu">
p>
ΑΡΧΙΚΗΕΙΔΗΣΕΙΣΠΟΛΙΤΙΚΗΤΟΠΙΚΑΠΑΡΑΣΚΗΝΙΟMEDIAΕΛΛΑΔΑΚΟΣΜΟΣΕΠΙΣΤΗΜΗΠΕΡΙΒΑΛΛΟΝΤΕΧΝΟΛΟΓΙΑΣΥΝΕΝΤΕΥΞΕΙΣΧΡΥΣΕΣ ΕΤΑΙΡΕΙΕΣΚΟΙΝΩΝΙΑΕΙΔΗΣΕΙΣΚΥΠΡΟΣ ΤΟΥ ΧΘΕΣΑΝΑΓΝΩΣΤΗ ΕΧΕΙΣ ΛΟΓΟΕΠΙΣΤΟΛΕΣΣΥΝΕΝΤΕΥΞΕΙΣΔΗΜΟΦΙΛΗ ΣΤΟ INTERNETVIDEOSΑΦΙΕΡΩΜΑΤΑADVERTORIALINSIDERΕΠΙΧΕΙΡΗΣΕΙΣΚΥΠΡΟΣBRAND VOICECAPITALFORBESBLOOMBERG OPINIONΠΡΩΤΑΓΩΝΙΣΤΕΣΚΑΥΤΗ ΓΡΑΜΜΗΧΡΥΣΕΣ ΕΤΑΙΡΕΙΕΣΚΑΡΙΕΡΑΑΠΟΨΕΙΣΑΡΘΡΑ ΣΤΟΝ "Φ"ΠΑΡΕΜΒΑΣΕΙΣ ΣΤΟΝ "Φ"ΤΟ ΜΗΝΥΜΑ ΣΟΥ ΣΚΙΤΣΑΟ ΚΟΣΜΟΣ ΤΟΥ TWITTERGOING OUTTHINGS TO DOCINEMAΜΟΥΣΙΚΗΕΣΤΙΑΤΟΡΙΑBAR/CAFETV ΟΔΗΓΟΣΤΗΛΕΟΡΑΣΗΠΟΛΙΤΙΣΜΟΣΚΥΠΡΟΣΚΟΣΜΟΣΚΡΙΤΙΚΕΣΕΚΔΗΛΩΣΕΙΣΠΡΟΣΩΠΑΑΘΛΗΤΙΚΑΠΟΔΟΣΦΑΙΡΟΜΠΑΣΚΕΤΠΑΡΑΣΚΗΝΙΑΕΛΛΑΔΑΔΙΕΘΝΗΑΛΛΑ ΣΠΟΡΑΠΟΨΕΙΣΣΚΙΤΣΟVIDEOSAUTOΝΕΑΠΑΡΟΥΣΙΑΣΗΑΠΟΣΤΟΛΕΣΑΓΩΝΕΣΚΑΛΗ ΖΩΗΥΓΕΙΑΔΙΑΤΡΟΦΗΕΥ ΖΗΝΑΣΤΡΑΧΡΥΣΕΣ ΣΥΝΤΑΓΕΣΣΥΝΤΑΓΕΣ ΣΕΦΒΗΜΑ ΒΗΜΑΧΡΗΣΙΜΑΦΑΡΜΑΚΕΙΑΓΙΑΤΡΟΙΑΕΡΟΔΡΟΜΙΑΛΙΜΑΝΙΑΤΗΛΕΦΩΝΑΟΠΑΠΚΑΙΡΟΣΣΥΝΑΛΛΑΓΜΑΛΑΧΕΙΑAPPSΠΡΟΣΦΟΡΕΣΕΝΤΥΠΗ ΕΚΔΟΣΗ ΠΟΛΙΤΙΚΗΤΟΠΙΚΑΠΑΡΑΣΚΗΝΙΟMEDIAΕΛΛΑΔΑΚΟΣΜΟΣΕΠΙΣΤΗΜΗΠΕΡΙΒΑΛΛΟΝΤΕΧΝΟΛΟΓΙΑΣΥΝΕΝΤΕΥΞΕΙΣΧΡΥΣΕΣ ΕΤΑΙΡΕΙΕΣ ΕΙΔΗΣΕΙΣΚΥΠΡΟΣ ΤΟΥ ΧΘΕΣΑΝΑΓΝΩΣΤΗ ΕΧΕΙΣ ΛΟΓΟΕΠΙΣΤΟΛΕΣΣΥΝΕΝΤΕΥΞΕΙΣΔΗΜΟΦΙΛΗ ΣΤΟ INTERN ETVIDEOSΑΦΙΕΡΩΜΑΤΑADVERTORIAL ΕΠΙΧΕΙΡΗΣΕΙΣΚΥΠΡΟΣBRAND VOICECAPITALFORBESBLOOMBERG OPINIONΠΡΩΤΑΓΩΝΙΣΤΕΣΚΑΥΤΗ ΓΡΑΜΜΗΧΡΥΣΕΣ ΕΤΑΙΡΕΙΕΣΚΑΡΙΕΡΑ ΑΡΘΡΑ ΣΤΟΝ "Φ"ΠΑΡΕΜΒΑΣΕΙΣ ΣΤΟΝ "Φ"ΤΟ ΜΗΝΥΜΑ ΣΟΥ ΣΚΙΤΣΑΟ ΚΟΣΜΟΣ ΤΟΥ TWITTER THINGS TO DOCINEMAΜΟΥΣΙΚΗΕΣΤΙΑΤΟΡΙΑBAR/CAFETV ΟΔΗΓΟΣΤΗΛΕΟΡΑΣΗ ΚΥΠΡΟΣΚΟΣΜΟΣΚΡΙΤΙΚΕΣΕΚΔΗΛΩΣΕΙΣΠΡΟΣΩΠΑ ΠΟΔΟΣΦΑΙΡΟΜΠΑΣΚΕΤΠΑΡΑΣΚΗΝΙΑΕΛΛΑΔΑΔΙΕΘΝΗΑΛΛΑ ΣΠΟΡΑΠΟΨΕΙΣΣΚΙΤΣΟVIDEOS ΝΕΑΠΑΡΟΥΣΙΑΣΗΑΠΟΣΤΟΛΕΣΑΓΩΝΕΣ ΥΓΕΙΑΔΙΑΤΡΟΦΗΕΥ ΖΗΝΑΣΤΡΑΧΡΥΣΕΣ ΣΥΝΤΑΓΕΣΣΥΝΤΑΓΕΣ ΣΕΦΒΗΜΑ ΒΗΜΑ ΦΑΡΜΑΚΕΙΑΓΙΑΤΡΟΙΑΕΡΟΔΡΟΜΙΑΛΙΜΑΝΙΑΤΗΛΕΦΩΝΑΟΠΑΠΚΑΙΡΟΣΣΥΝΑΛΛΑΓΜΑΛΑΧΕΙΑAPPSΠΡΟΣΦΟΡΕΣ ΕΠΙΧΕΙΡΗΣΕΙΣ ΚΥΠΡΟΣ BRAND VOICE CAPITAL FORBES BLOOMBERG OPINION ΠΡΩΤΑΓΩΝΙΣΤΕΣ ΚΑΥΤΗ ΓΡΑΜΜΗ GOLDEN CAREER COMPANIES
Π> Α COOPERATION
Μ WITH
by
p>
Next Previous Hellenic Bank: With specialization, technology and ESG next to companies HOME • INSIDER • BRAND VOICE • Hellenic Bank: With specialization, technology and ESG next to …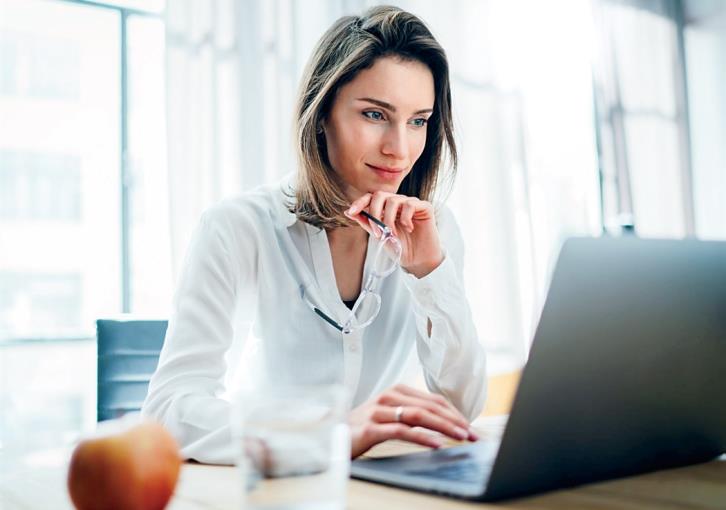 i> The customer-centric organizational structure of the bank fully covers & nbsp; the special needs and requirements of its customers
With the country's businessmen facing unprecedented challenges but also continuing uncertainty, the need for a strong ally is more urgent than ever. Hellenic Bank with exemplary consistency and strong liquidity has a solid foundation and firmly supports the growth of the economy and its business customers.
The chain effects of both the Covid 19 pandemic and the war in Ukraine have created new challenges and intensified uncertainty in the economy. Nevertheless, based on solid foundations, Hellenic Bank remains focused on supporting sustainable customers and developing the economy. With a customer-centric strategy and emphasis on digital and easy service, the Bank is present in the needs of its customers, offering solutions, options, products and specialized service according to the needs of each company.
With a strong capital adequacy of 21.7% and excess liquidity, with a liquidity coverage ratio of 499%, Hellenic Bank continues to support businesses and households, and to finance the recovery of the economy. In 2021, it stood by its customers for another year, granting € 908 million in new loans.
Products, services and solutions
Hellenic Bank has adopt a customer-centric organizational structure to fully meet the specific needs and requirements of its clientele.
The Bank's business customers are served by two Corporate Centers and a single network of seven Commercial Centers, which are part of the Small and Medium Enterprises Unit. The Centers cover geographically the whole of Cyprus and their purpose is to serve, as a central point of contact, all the existing needs of the customers, providing for the future ones.
They are staffed with qualified, experienced and specially trained Customer Service Officers, who are specialized in specific areas of business activity to meet the specific requirements of each company (eg energy, hotels, health, education, etc.).
< p>The main goal of the Centers is the continuous upgrade and expansion of the professional relationship with the corporate clients. In this context, the main concern is the constant offer of the best possible service, but also the offer of integrated solutions, which include the entire range of products and services of the Group, depending on the constantly changing financial needs of the customers. For this purpose, the Centers are framed by a number of other specialized Services of the Hellenic Bank group, which cover special business needs such as, for example, the services Factoring, Project Financing, Trade Finance, General Nature and Life Insurance, Wealth & amp; Investment Services, with a range of investment products such as the funds of Allianz Global Investors GmbH, as well as Corporate Credit Cards (Mastercard Business Credit & amp; Credit Lite).
Our priority remains the excellent service of all customers, offering them new products and services that will meet their needs, such as financing with improved access to favorable interest rates under the Pan-European Guarantee Fund Plan. Offering competitive products, high technology and impeccable service, we focus on our expanded customer base.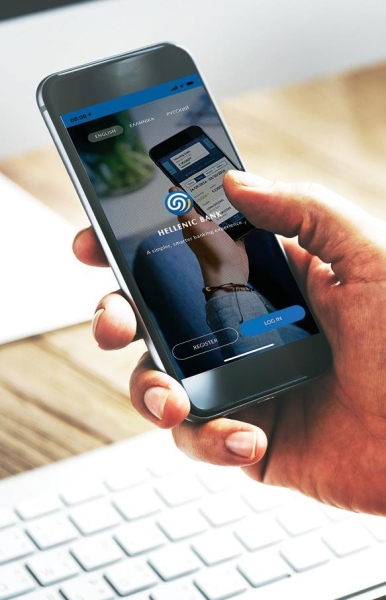 p> Areas with prospects
Hellenic Bank closely and systematically monitors the Cypriot economy and its various sectors, in order to adjust accordingly its actions for further penetration in the sectors with positive prospects.
The aim is to continue to channel available liquidity prudently, providing financing to areas with prospects. The Bank's Financial Research Department continuously evaluates all sectors of the economy, in order to determine where we can expand our footprint. The Bank is further developing its large portfolio of financing related to infrastructure projects, including the growing Renewable Energy sector. In this context, Hellenic Bank has granted loans for projects related to Renewable Energy Sources in excess of € 120 million and has financed the largest wind farm and the largest public transport network in Cyprus. More generally, the Bank focuses on areas with significant growth opportunities such as health, education, energy, technology, hospitality, transportation and shipping.
At the same time, Hellenic Bank is leading the transition to a green economy, investing in the implementation of sustainable practices and in supporting "green" initiatives and businesses. In 2021 he created a new specialized group on sustainability and ESG (Environment, Society, Governance). Remaining in line with the relevant European directives (Green Deal and Fit for 55) and the initiatives of the Cyprus Recovery and Sustainability Plan, the Bank wants to offer solutions that encourage businesses to improve their environmental performance through sustainability measures. In the same direction, it promotes actions and collaborations to help its clients to utilize the new state Sponsorship Plans that are addressed to Cypriot companies and concern, for example, energy upgrades.
Digital evolution b>
Hellenic Bank, consciously investing in its alternative channels, created the necessary infrastructure so that today it can meet the increased demands of the new reality. Thus, it offers simpler and more economical options, always aiming at the best and fastest service to its business customers.
Business customers have the opportunity to take advantage of the free courier service from their offices. There is also the possibility of depositing cash at the "in lobby ATM" inside the stores, but also in Cash 360 coin and notes machines, in selected stores throughout Cyprus as well as in their own facilities, where customers can deposit a large volume coins or banknotes using a special code. In addition, they have the option of Money Transfer services (for cash/checks) as well as check deposits through ATMs throughout Cyprus. Now, 58% of deposits are made through ATMs, surpassing the deposits made at the checkout and proving that the shift to alternative channels and easy service is one way.
Convenience and savings with Online Banking
The continuous upgrade of the Bank's digital services increasingly facilitates the service of business customers and saves them time, at the same time providing the required security infrastructure. Through Hellenic Bank Web Banking for Business, our customers can access complete information of their corporate accounts, to process all types of business payments, e.g. payroll, bulk supplier payments, but also to connect directly through APIs (Application Programming Interface) to the data and movements of their bank accounts.
One of the most important tools available to all Hellenic Bank customers is Contact Pay in the upgraded Hellenic Bank Mobile App, with which all customers can send or receive money to and from their stored mobile contacts, from and to Hellenic Bank accounts. They also have access to their accounts, cards and transactions, can transfer money, make payments and pay utility bills. Hellenic Bank Mobile Wallets are also available to all customers for contactless transactions, as well as Hellenic Bank Web Banking. Finally, the Book A Meeting service has now simplified the personal service, with customers being able to schedule an appointment with a service officer, directly and 24/7 from the Hellenic Bank website, depending on the way it serves them or by visiting in a store, in any province or digitally, through Microsoft Teams.
CONTACT DETAILS
Phone: 8000 9999 (from Cyprus – free), +35722 500500 (from abroad)
Email: contact@hellenicbank.com
Website: www.hellenicbank.com