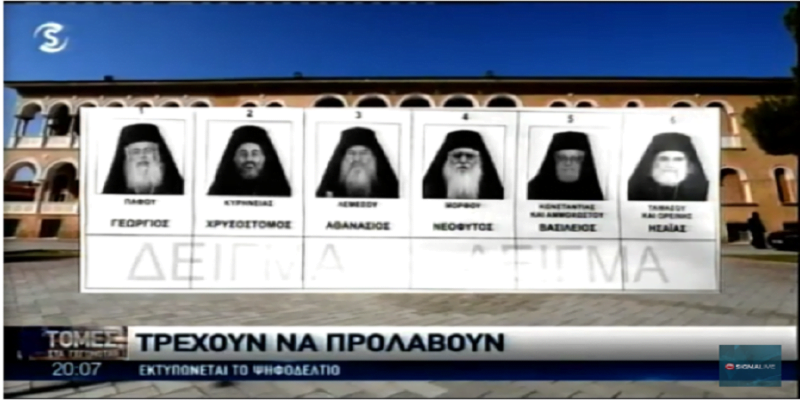 Those responsible for conducting the Archdiocesan elections engage in a street race, on December 18.
The ballots were prepared and submitted to the government printing office, with the consent of the claimants. At the same time, the procedures for drawing up the electoral rolls are underway.
Cypriot citizens, Orthodox Christians, over 18 years of age who wish to register in the directories can do so until Saturday, December 3 at 12:00 noon with the following procedure:
Registration in the directories
To register in the lists, a request entitled "New Registration in the Electoral Rolls for the 2022 Archdiocesan Elections", should be sent to e-mail [email protected]
The request must include full name, identity card number and residential address.
By decision of the Holy Synod and amendment of the charter, foreigners were excluded from the vote, an action that caused reactions.
< p> At Mesimeri and Kati, canonologist Areti Demosthenous was hosted. According to Ms. Demosthenes, votes from foreigners could be secured by the Metropolitans of Limassol, Tamasos, Constantia and Paphos.
In the meantime, a visit to Fanari was made by the Metropolitan of Tamasos Isaias. He was received in an audience by the Ecumenical Patriarch, with whom they discussed a variety of issues concerning the ecclesiastical current affairs.