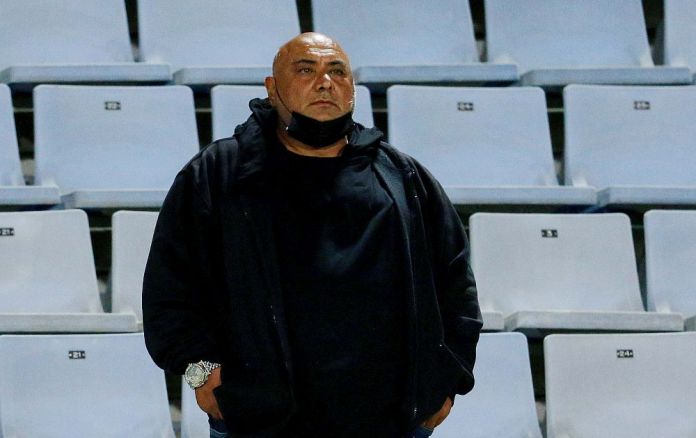 After the defeat by Othello, the goal of the ascent for Hermes is removed, something that they admit to the team of Aradippou that with its announcement sends a message for the next day.
The announcement:
"Dear Friends and Friends, tonight was a very bad night for our team in Athienou, a defeat that took us away from the promotion to the 1st category.
First of all we have to apologize to our few heroic fans who came to the stadium with this cold tonight but we disappointed them! We owe them an apology in principle, because our team was under-represented for such an important match.
We congratulate Othello on his victory tonight as well as we thank his Management for the impeccable hospitality to us.
Also congratulations to the referees of the match who were generally good.
Finally as far as our team is concerned to give clear messages in all directions:
1.NON RISE (which seems to have been removed) IS NOT THE END OF THE WORLD.
< p style = "text-align: justify;">2. FROM TOMORROW WITH CALM, LOGIC AND CLEAR MIND WE WILL PROCEED THE NEXT DAY IN MOVEMENTS BASED ON THE INTERESTS OF OUR GROUP:: :
RESPONSIBILITY, ARTICLE REMAINING, FINANCIAL CONTRACT WITH LESSURE BUDGETS, BUILDING THE RESTRICTION AND OUTPORTATION OF ESTABLISHMENT, WITH MAIN AXIS RETURN TO NAME FUTURE IN THE 1ST CATEGORY, BASED ON FOOTBALL MAINS IN CYPRUS AND LOCAL POINT (ARADIPPOU), as far as EXCELLENT DEVELOPMENTS WHERE WHO RESPONSIBILITY IN THEIR RECEIVED IN THEIR CARRIDER AND HELP AND ETALLY AND THE GROUP !!
4. HERMES CONTINUES HIS WAY AND WILL FIND HIS WAY, THIS IS HIS HISTORY, HIS FAMILY TRADITION AND HIS T-SHIRT !! -align: justify; "> 5. THIS TIME IS MORE NECESSARY THAN EVER THE COLLECTION OF THE WORLD CLOSE TO THE TEAM !!
ΠΡΟΧΩΡΑΜΕ !! HERMES IN EASY, HERMES AND IN DIFFICULT! ».
Like this:
Like Loading …