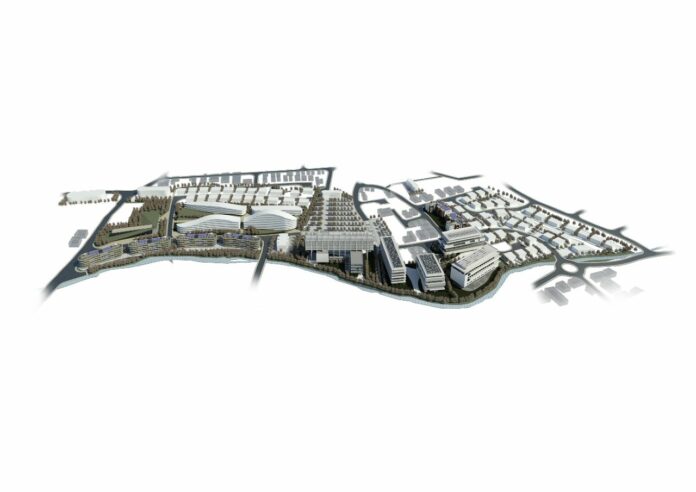 Having completed the design and commence the construction of the first 42 apartments of HHP Health Park the Elhadi Holdings Limited is the owner of real estate properties in Cyprus and abroad in investments such as big commercial centers in Poland as well as mixed use properties in London which , after renovation and conversion, will contain 494 residential co-living units, 20 apartments and 3,300 square meters of commercial space. The Group is dedicated in creating premium future living environments for our customers through a unique design and corporate philosophy.
In Cyprus, the Company is investing in Luxury apartments in Limassol, as well as developing the HHP Health Park an ecosystem of residential and commercial facilities that offers a unique blend of healthcare & education services, luxury residential solutions, commercial, and recreational spaces. HHP is designed to meet the diverse needs of modern communities, with a focus on providing a sustainable and vibrant environment.
DCIM100MEDIADJI_0235.JPG
The first two buildings of 42 apartments (studios, one, two, and three – bedrooms) are due to be completed by Spring 2024 and will include: category A energy efficiency, Italian fitted kitchens, smart home automation provisions, excellent quality finishes, provisions for electric car charging stations, individual large storage areas, , electronic access control, BBQ area and all the luxuries of a gated community such as 24/7 security & surveillance of common areas, traffic movement control, playground areas, landscape design, bicycle lanes, pedestrian routes and relaxing water features. Additional to the first two buildings the infrastructure work for all 175,000 square meters is well under way as well.
The Elhadi Holdings Limited experience transcends into all areas of development, from identifying the best possible locations, designing the most appropriate buildings, selecting the right suppliers, building the highest sustainable structures, coordinating numerous services offered within its developments and maintaining all areas to the highest possible standard.
For further inquiries about HHP you can visit https://hhpresidences.com