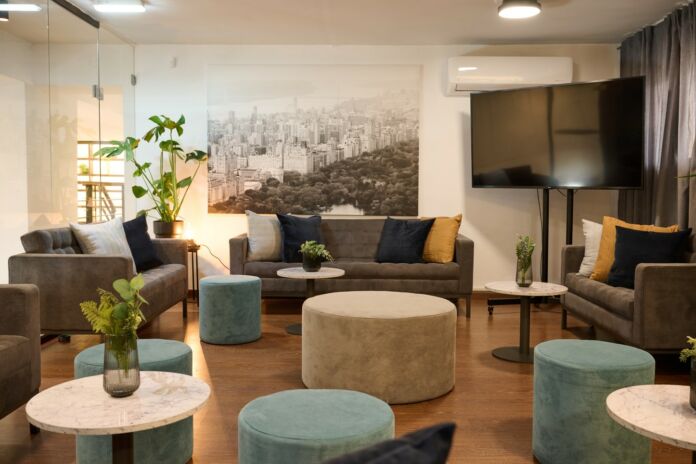 In one of the most central parts of Nicosia, Strovolo, you will find Hogar.
The city's favorite hangout, is ready to host all your corporate events, parties, presentations and team building events.
Upstairs at the Hogar, a privé space awaits you, available exclusively for you and your team, by reservation, and offering all the comforts together with unique tastes.
In the Privé Lounge, with a capacity of 12 people, the comfortable sofas help you to relax with your group, while at the same time you can enjoy any show or presentation on the screen it has.
p>
Right next door, in the Conference Room, with a capacity of 25 people, you can use the large meeting table and the high-resolution screen to hold every corporate meeting.
Book the date you are interested in and enjoy a unique experience with your team!
Available spaces:
Privé Lounge
Conference Hall
Grande Hall (includes the two above)
Reservation phone: +357 22312207 – +357 22312208
Address: 79 Stavrou, Strovolos 2035