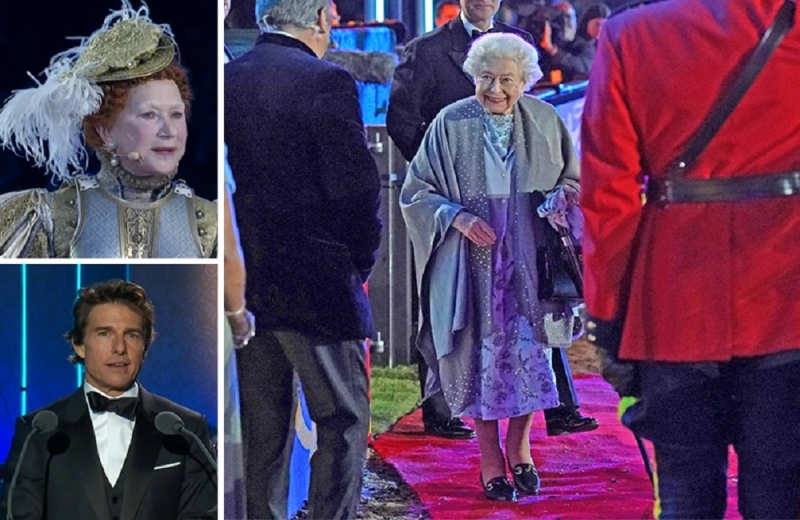 The 70th anniversary of Queen Elizabeth 's throne was celebrated with a Hollywood scent, with the monarch appearing smiling with her cane in the arena of Windsor Castle.
The 96-year-old Queen was received yesterday with applause at the equestrian event, entitled: "A gallop in history", with three celebrities, actors Tom Cruise and Ellen Mirren as well as Welsh soprano Kathryn Jenkins pleasantly surprising the audience.
< p> The presence of the monarch had not been confirmed by the Palace, due to the mobility problems she has been facing in recent months that even led her to cancel her appearance at a number of events.
Watch video: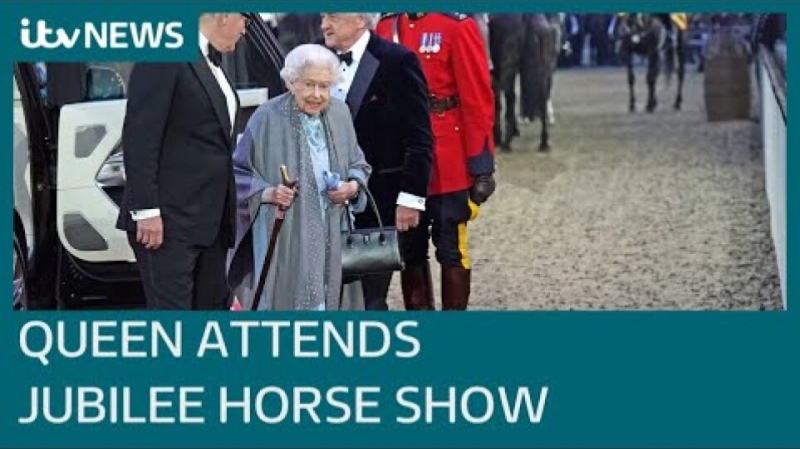 From the photos that made the rounds of the British media, it seems that Queen Elizabeth was happy as the cameras captured her smiling throughout the event.
According to the British newspaper "Daily Mail", 600 horses and 1,300 artists participated in the equestrian event, entitled: "A gallop in history".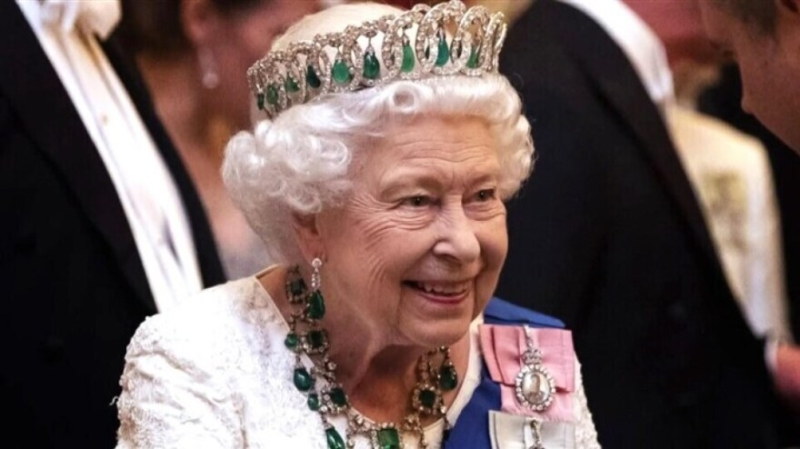 The audience had the privilege to get a taste of five centuries of history by watching international and national military, equestrian and dance shows.
The famous actress Ellen Mirren strong>, who has played both Queen Elizabeth on television and in the movies, has reprized her role as Tudor monarch. Netflix's Bridgerton also had a role, as did actor Damian Lewis. . However, the one who stole the show, apart from Queen Elizabeth, was Tom Cruise.
The protagonist of "Top Gun" claimed that it was a "real honor and privilege" to participates in the celebrations for the platinum Jubilee of Queen Elizabeth at Windsor Castle.
"What he has achieved is historic. He has met presidents, world leaders, people from all walks of life. Everyone knows her dignity, devotion and kindness, that's what I always felt for her. "Someone who understands her position and has kept her in a story for the last 70 years," said the Hollywood star.