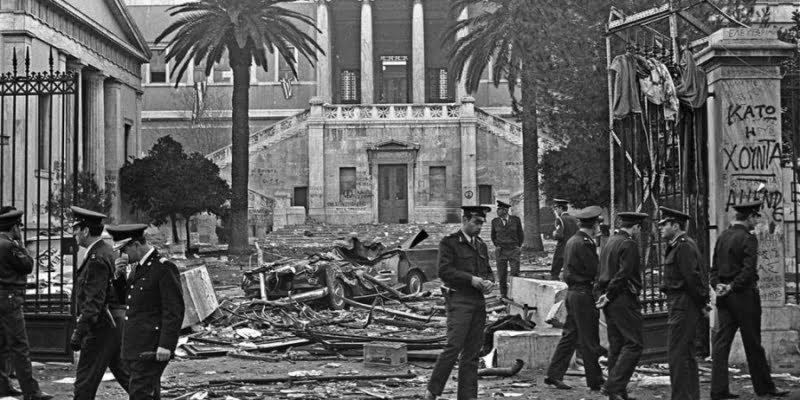 The Dialogue Group "Step of Responsibility" (DOBE) is organizing an event honoring the uprising of the Polytechnic University and condemning the pseudo-state.
In the event that will take place on Wednesday, November 16 at the "Ammochostos" Cultural Center. in Larnaca at 7 p.m. the Mayor of Larnaca Andreas Vyras and the former Prosecutor Mikis Florentzos will address the greeting.
The speaker is the former President of the House of Representatives Giannakis Omirou.