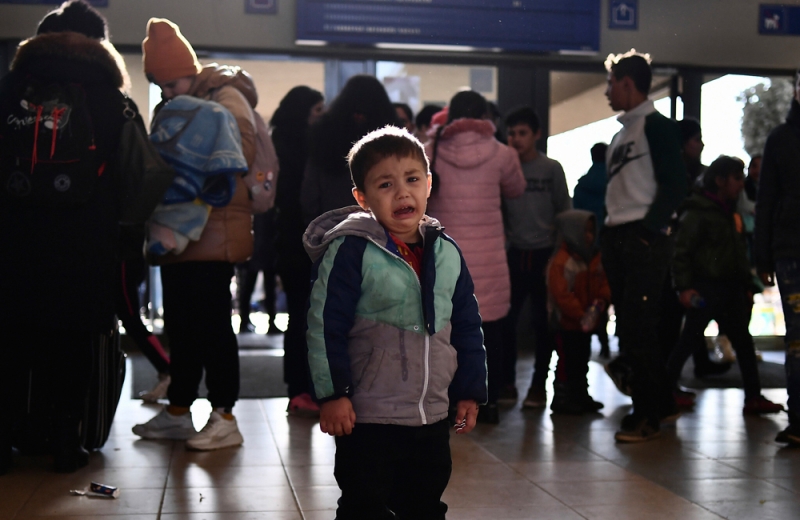 The nightmare has no end for the remaining inhabitants of Mariupol as the Russians continue to relentlessly pound Ukraine's strategic port city.
Children, innocent victims of the war, die of dehydration, while those who have escaped Putin's bombs are forced to drink radiator water and eat dogs to stay alive.
Former British ITN journalist Bill Neely wrote on Twitter that residents' testimonies are frightening. "Thirsty people are being forced to 'drain' water from radiators' while there are those who are killing stray dogs to satisfy their hunger." in the city of eastern Ukraine.
About one hundred thousand citizens remain trapped in Mariupol with the fighting now moving to the city center.
"The situation in the Ukrainian city is an icy hell full of corpses and destroyed buildings," as described by Human Rights Watch. .
"Many are taking to the streets to kill stray dogs while securing their food," said a Mariupol resident, speaking on condition of anonymity to the Financial Times.
Dmitro, a businessman who refused to reveal his last name, said: "You hear what is happening, but it is impossible to accept it, to believe that it is true. It's hell on earth. "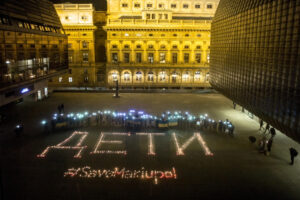 With candles they form the word" children "To protect civilians
At the same time, Victoria, also a resident of Mariupol, claimed that" three children she knew died of dehydration. "
"We live in the 21st century and children are dying of dehydration in my city, they are starving.
" My city is completely destroyed. I, my family, all our friends, no longer have a home to stay in.
"All the buildings have been destroyed and the bombing continues. The city is constantly on fire, except for a few hours at night.
" People live underground but that does not mean they are protected. The Russians are bombing so hard that they are destroying even the basements.
"We have no water, we collected snow several days ago to quench our thirst," says the Ukrainian mother. The Ukrainian government has said that Russian troops will run out of food, fuel and ammunition in three days and that the war could end in weeks. Vladimir Putin's troops face growing supply problems and fierce resistance from Ukrainian forces.
In a statement, the Ukrainian ministry said: "According to available information, on the territory of Ukraine have supplies of ammunition and food for three days. The situation is similar with fuel ".