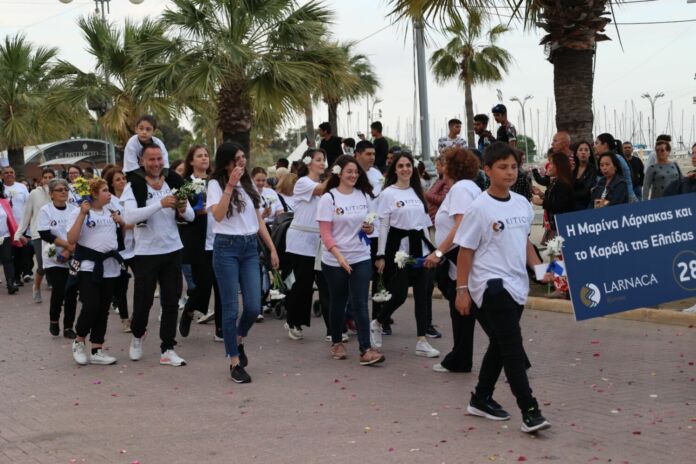 The "Boat of Hope" won the Second Prize at the Larnaca Anthestharias.
Motivating applause for the children with disabilities and friends from the Larnaca Children's Shelter.
The effort of children with disabilities, Kition Ocean Marina staff and friends from the Larnaca Children's Shelter, to send messages concerning the equal and accessible society for all, with the decorated boat "The Marina of Larnaca and the ship of Hope" was applauded by the people of Larnaca and visitors to the city of Zeno, at Anthestiri 2023 Larnaca.
The children who participated in the flower-decorated chariot no. 27 and the team with no. 28 and the purpose of their participation won the impressions and the B prize, with the joy of the participants being indescribable, as can be seen in the photos.
The right to life and equal treatment are non-negotiable values ​​and Kition Ocean Marina, practically embraces and supports every action in this direction. We receive much more than we give when children's smiles flood our workplace and our lives. It is our duty and promise at every celebration, that no one is excluded.
The 2nd prize is accompanied by a sum of money, which will be allocated for the needs of the two schools that accompanied the "Ship of Hope" .