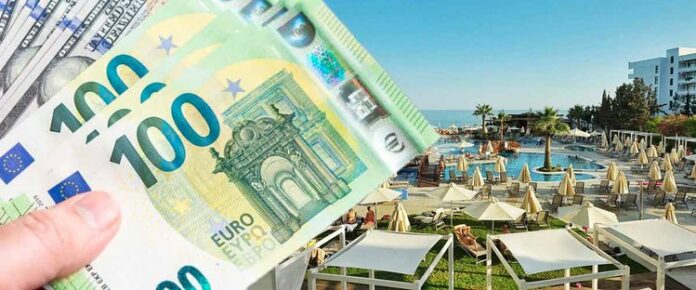 Reservations in hotel units for the current summer are moving at fairly good levels, since their occupancy is at 80%, while with the reservations that are observed every year at the last minute, it is estimated that the occupancy of the hotels for the coming months will reach 90%.
However, the increased prices observed in the reservations of hotel units cause particular concern, with the authorities explaining that the reason for the specific increases also lies in the increases generally observed recently in all sectors, while at the same time, it is announced that these increases in no way increase the profitability of businesses.
More specifically, as the general manager of PASYXE, Filokypros Roussounidis, told the REPORTER, "the average occupancy of the hotels for the month of July is around 80% and we hope that in August and September they will rise to close to 85%, while possibly in some cases the occupancy will reach 90%. Something that naturally satisfies us and is consistent with our initial estimates, which was our first goal that the year will be better than last year. But right now, it looks like we're definitely not going to reach 2019 levels."
Beyond that, as every year, some last-minute bookings are expected, however, as Mr. Roussounidis indicated, it seems that even these may not be at the level expected, due to the heat and the peculiar weather conditions prevailing in general throughout the Europe.
On the other hand, the economic crisis also enters the equation, which affects many citizens and they are more united, compared to last year. As Mr. Roussounidis explained, "the world had a problem from the previous year due to the corona virus, where most businesses were closed and thus did not spend enough money, as a result of which they wasted it last year. But this year, people are expected to be more frugal in their spending. Nevertheless, the fact that the percentage of individual bookings has also changed from organized bookings, this enables the revenue to be more than the exact number of tourist arrivals".
For example, Mr. Roussounidis explained, "we may be at 85%-90% in tourist arrivals compared to 2019, but in revenue we may be at 95%." It must be said that this rate is not reflected in business, as costs more than doubled, but profitability is worse. It is an industry in which you cannot pass on the increased cost to the consumer, as is the case in other cases, because you are automatically out of competition. So, through this fact, anyone can perceive that there may be increases, but at the same time the profitability decreases".
However, the most mobility in bookings due to the summer, it is observed on the coastal fronts, which have their honor. The most popular seems to be the District of Paphos and in second place the free area of ​​Famagusta, followed by Limassol and Larnaca. However, there is also mobility in the mountain resorts, which makes hoteliers happy.
source: Reporter