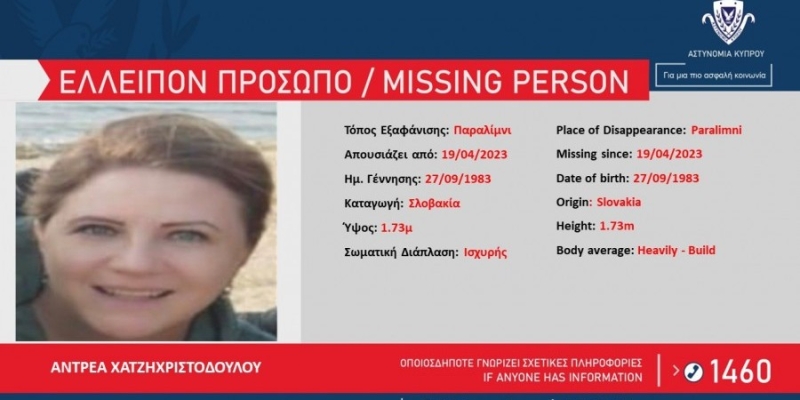 Photo and information of a 39-year-old woman, who is missing from her residence, is released by the Police, in order to collect information that may help to locate her.
This is Andrea Hatzichristodoulou, date of birth 27/09/1983, resident of Paralimni, who has been missing since the morning of Wednesday, April 19, 2023 .
The 39-year-old is described as 1.73m tall. approximately, of strong build, with brown hair and brown eyes.
Anyone who knows anything that can help locate her, please contact the TAE Famagusta, on phone 23-803040, or on their Hotline Citizen, on the telephone number 1460 or with the nearest Police Station.
The Famagusta TAE is investigating the case.