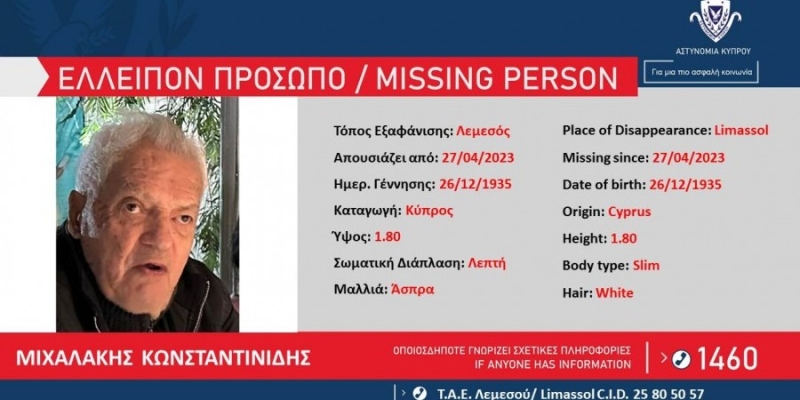 Photo and details of an 87-year-old man, who is missing from his residence in Limassol, is released by Police, with the aim of gathering information that may help to locate him.
This is Michalakis Konstantinidis, date of birth 26/12/1935, who is missing from his residence in the area of ​​Tsirei Stadium, in Limassol, from 11.30 before midday on Thursday, April 27, 2023.
The 87-year-old is described as having a slim build, 1.80m tall. about, with white hair. At the time of his departure, he was wearing long black trousers, a blue shirt and a black jacket.
Anyone who knows anything that can help locate him, please contact the TAE Limassol, on the phone 25-805057 or the Citizen's Line, on the telephone number 1460 or with the nearest Police Station.