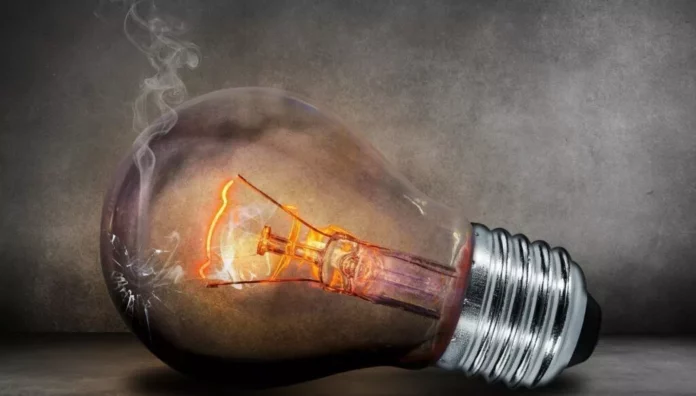 Shock and awe are caused by the rates of increase in the price of electricity in the last three years.
With based on official data ofCyprus Energy Regulatory Authority (CERA), included in its electricity price report issued last week, the average price for household electricity more than doubled from August 2020 to August 2023 (108.8 %).
Almost double the cost of household electricity today and compared to the cost in December 2015.
Especially in August 2020, a few months after the first cases coronavirusin Cyprus, with oil prices falling internationally due to restrictions and recession, the average residential tariff was 16.15 cents per kilowatt hour, while this August it is 33.72 cents per kilowatt hour !
It is partly comforting that since September 2022 there has been – with only two exceptions for as many months – a gradual small decline in house prices, which is due to reductions in international prices but also to CERA's decisions regarding the cost of purchasing electricity from renewable energy sources from EAC (decrease to 11 cents per kilowatt hour from amounts above 20 cents that existed) and the revision of the fuel adjustment formula.
On the other hand, recent increases in the cost of crude oil, which has already started to be transferred to the retail prices of petroleum products in Cyprus and elsewhere, will apparently soon bring back electricity in Cyprus to a course of small increases.
From the data published by CERA in its report the following emerges:
– Today's median home price remains at its highest level in at least a decade.
– The more expensive householdelectricityfor at least the last 10 years we paid it in Cyprus in September 2022, at a price of 40.31 cents per kilowatt hour, when the recovery in the international economy had begun, with the lifting of many of the restrictions imposed due to the coronavirus.
In short, while in March 2020 (first cases in Cyprus) the residential tariff was 22.57 cents per kilowatt hour, the worldwide restrictions on economic activity and the great international recession dropped the price of residential electricity
strong> to 15.88 cents in September 2020.
Since then, however, it has embarked on a crazy run of precisionof energy products, which turned into an unprecedented energy crisis immediately after the Russian invasion of Ukraine in February 2021.
– The jump in the price of purchasing emissions rights
contributed to the unprecedented increases. strong>. For example, while in June 2022 the price was 23 euros per right, in June 2023 the right shot up to 87 euros, according to CERA data.
– As we mentioned above, theceiling in residential electricity pricing was recorded in September 2022 at 40.31 cents and has been on a small gradual decline since then, briefly interrupted last March and May.
– From May '23 to August '23 recorded decreases of about 9.3% in residential pricing (by about 4 cents per kilowatt hour: from 37.19 to 33.72 cents per kilowatt hour).
– The prices listed do not include subsidyoffered by the state in the previous period. However, they include the cost of purchasing carbon dioxide pollutants.
Cyprus 7th most expensive for household electricity
In contrast with the impressions recently caused by a report by the Energy Minister, who may have been referring to wholesale prices, the retail price of household electricity in Cyprus, including taxes and charges, is not the most expensive in the EU , but 7th in a row.
According to July 2023 data published by VaasaETT Ltd, Ireland had the most expensive electricity in July '23 in the EU with 47.12 cents per kilowatt hour, followed by the Czech Republic (40.04), Latvia (38.65), Germany (38.60), Italy (37.72), Denmark (35.55) and 7th Cyprus ( 35.20).
Household electricity in Greece (end consumer) was according to the same source 25.51 cents per kilowatt hour, on average. The average household electricity bill in EU countries was 26.34 cents per kilowatt hour in July.
source: Philenews