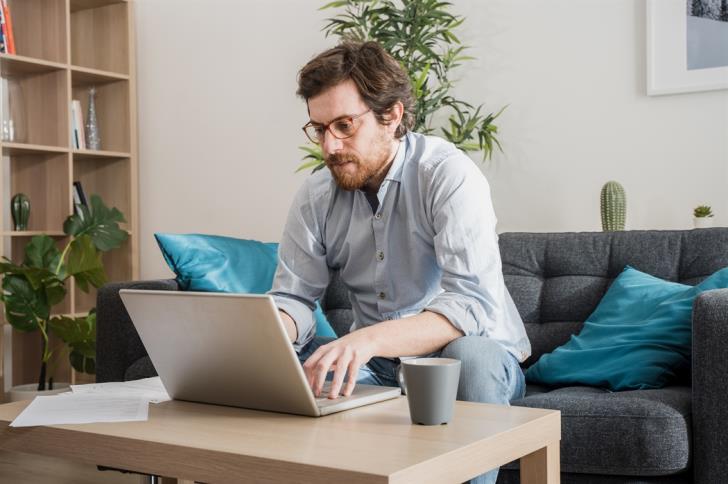 & nbsp & nbspΕλευθερία Paizanou & nbsp; & nbsp;
By March 14, 25% of the employees in the state machine will work with telework, due to the coronavirus pandemic, while the remaining 75% of the employees will work in person. It is worth noting that 25% of employees who will work part-time work include employees who are absent from work either with a special leave for public health reasons, or with sick leave, or with leave, or due to mandatory self-restraint.
In addition, for essential services, the competent authority should make the necessary arrangements to ensure the proper functioning of the service and the state and, as far as possible, the observance of the distance working measure.
READ ALSO: & nbsp; Lock teleworking settings in Greek
As stated in a circular of the Ministry of Finance, the services of the state machine that serve the public must take measures to protect public health. It should be noted that in the specific services where the physical presence of 75% of the employees is not possible, but also the distance work, a special leave should be granted to the staff. It should be noted that employees who do not wish to perform remote tasks, must apply for special leave, where for the specific period employees will be compensated with 60% of their earnings.
In the workplace, meanwhile, when a Covid transmission chain is detected, all employees, without exception, undergo PCR or rapid testing. According to the circular, all employees must have a vaccination or disease certificate when accessing the workplace, which will be scanned. In fact, if the employees do not have the relevant certificates, they will not be allowed access to work and their absence from work will be cut off from their leave. As in the previous decrees, employees of the public and wider public sector, who must remain in compulsory self-restraint, receive a special leave, having previously submitted a certificate of absence from work for reasons of public health. The same applies to the permission that parents receive for the purpose of caring for their children up to the age of 15, in cases where the child is positive or in close contact.
According to the circular, employees in the public and wider who, by reason of the nature of their duties, did not receive the annual leave of absence in their faith, or had it been revoked by the service due to pandemic emergencies in 2020 and 2021, and had accumulated and carried over to the following year up to 20 days of rest, regardless of the total number of days of rest accumulated, the additional days of rest should be taken by the end of the year.