08:53 Sunday
29 May 2022 INSIDER • GOAL • IN-CYPRUS • PROPERTY • CYPRUS-IS • CAREER LIKE • GOING OUT • XRYSES SYNTAGES • ACTIVE • PHILGROUP NEWS & nbsp; SOCIETY & nbsp; INSIDER & nbsp; OPINIONS & nbsp; GOING OUT & nbsp; CULTURE & nbsp; SPORTS & nbsp; AUTO & nbsp; GOOD LIFE & nbsp; USEFUL & nbsp; PRINTED EDITION & nbsp;
/>
ΑΡΧΙΚΗΕΙΔΗΣΕΙΣΠΟΛΙΤΙΚΗΤΟΠΙΚΑΠΑΡΑΣΚΗΝΙΟMEDIAΕΛΛΑΔΑΚΟΣΜΟΣΕΠΙΣΤΗΜΗΠΡΟΕΔΡΙΚΕΣ 2023ΤΕΧΝΟΛΟΓΙΑΣΥΝΕΝΤΕΥΞΕΙΣΧΡΥΣΕΣ ΕΤΑΙΡΕΙΕΣΚΟΙΝΩΝΙΑΕΙΔΗΣΕΙΣΚΥΠΡΟΣ ΤΟΥ ΧΘΕΣΑΝΑΓΝΩΣΤΗ ΕΧΕΙΣ ΛΟΓΟΕΠΙΣΤΟΛΕΣΣΥΝΕΝΤΕΥΞΕΙΣΔΗΜΟΦΙΛΗ ΣΤΟ INTERNETVIDEOSΑΦΙΕΡΩΜΑΤΑADVERTORIALINSIDERΕΠΙΧΕΙΡΗΣΕΙΣΚΥΠΡΟΣBRAND VOICECAPITALFORBESBLOOMBERG OPINIONΠΡΩΤΑΓΩΝΙΣΤΕΣΚΑΥΤΗ ΓΡΑΜΜΗΧΡΥΣΕΣ ΕΤΑΙΡΕΙΕΣΚΑΡΙΕΡΑΑΠΟΨΕΙΣΑΡΘΡΑ ΣΤΟΝ "Φ"ΠΑΡΕΜΒΑΣΕΙΣ ΣΤΟΝ "Φ"ΤΟ ΜΗΝΥΜΑ ΣΟΥ ΣΚΙΤΣΑΟ ΚΟΣΜΟΣ ΤΟΥ TWITTERGOING OUTTHINGS TO DOCINEMAΜΟΥΣΙΚΗΕΣΤΙΑΤΟΡΙΑBAR/CAFETV ΟΔΗΓΟΣΤΗΛΕΟΡΑΣΗΠΟΛΙΤΙΣΜΟΣΚΥΠΡΟΣΚΟΣΜΟΣΚΡΙΤΙΚΕΣΕΚΔΗΛΩΣΕΙΣΠΡΟΣΩΠΑΑΘΛΗΤΙΚΑΠΟΔΟΣΦΑΙΡΟΜΠΑΣΚΕΤΠΑΡΑΣΚΗΝΙΑΕΛΛΑΔΑΔΙΕΘΝΗΑΛΛΑ ΣΠΟΡΑΠΟΨΕΙΣΣΚΙΤΣΟVIDEOSAUTOΝΕΑΠΑΡΟΥΣΙΑΣΗΑΠΟΣΤΟΛΕΣΑΓΩΝΕΣΚΑΛΗ ΖΩΗΥΓΕΙΑΔΙΑΤΡΟΦΗΕΥ ΖΗΝΑΣΤΡΑΧΡΥΣΕΣ ΣΥΝΤΑΓΕΣΣΥΝΤΑΓΕΣ ΣΕΦΒΗΜΑ ΒΗΜΑΧΡΗΣΙΜΑΦΑΡΜΑΚΕΙΑΓΙΑΤΡΟΙΑΕΡΟΔΡΟΜΙΑΛΙΜΑΝΙΑΤΗΛΕΦΩΝΑΟΠΑΠΚΑΙΡΟΣΣΥΝΑΛΛΑΓΜΑΛΑΧΕΙΑAPPSΠΡΟΣΦΟΡΕΣΕΝΤΥΠΗ ΕΚΔΟΣΗ ΠΟΛΙΤΙΚΗΤΟΠΙΚΑΠΑΡΑΣΚΗΝΙΟMEDIAΕΛΛΑΔΑΚΟΣΜΟΣΕΠΙΣΤΗΜΗΠΡΟΕΔΡΙΚΕΣ 2023ΤΕΧΝΟΛΟΓΙΑΣΥΝΕΝΤΕΥΞΕΙΣΧΡΥΣΕΣ ΕΤΑΙΡΕΙΕΣ ΕΙΔΗΣΕΙΣΚΥΠΡΟΣ ΤΟΥ ΧΘΕΣΑΝΑΓΝΩΣΤΗ ΕΧΕΙΣ ΛΟΓΟΕΠΙΣΤΟΛΕΣΣΥΝΕΝΤΕΥΞΕΙΣΔΗΜΟΦΙΛΗΣΤΟ INTERNETVIDEOSΑΦΙΕΡΩΜΑΤΑADVERTORIAL ΕΠΙΧΕΙΡΗΣΕΙΣΚΥΠΡΟΣBRAND VOICECAPITALFORBESBLOOMBERG OPINIONΠΡΩΤΑΓΩΝΙΣΤΕΣΚΑΥΤΗ ΓΡΑΜΜΗΧΡΥΣΕΣ ΕΤΑΙΡΕΙΕΣΚΑΡΙΕΡΑ ΑΡΘΡΑ ΣΤΟΝ "Φ"ΠΑΡΕΜΒΑΣΕΙΣ ΣΤΟΝ "Φ"ΤΟ ΜΗΝΥΜΑ ΣΟΥ ΣΚΙΤΣΑΟ ΚΟΣΜΟΣ ΤΟΥ TWITTER THINGS TO DOCINEMAΜΟΥΣΙΚΗΕΣΤΙΑΤΟΡΙΑBAR/CAFETV ΟΔΗΓΟΣΤΗΛΕΟΡΑΣΗ ΚΥΠΡΟΣΚΟΣΜΟΣΚΡΙΤΙΚΕΣΕΚΔΗΛΩΣΕΙΣΠΡΟΣΩΠΑ ΠΟΔΟΣΦΑΙΡΟΜΠΑΣΚΕΤΠΑΡΑΣΚΗΝΙΑΕΛΛΑΔΑΔΙΕΘΝΗΑΛΛΑ ΣΠΟΡΑΠΟΨΕΙΣΣΚΙΤΣΟVIDEOS ΝΕΑΠΑΡΟΥΣΙΑΣΗΑΠΟΣΤΟΛΕΣΑΓΩΝΕΣ ΥΓΕΙΑΔΙΑΤΡΟΦΗΕΥ ΖΗΝΑΣΤΡΑΧΡΥΣΕΣ ΣΥΝΤΑΓΕΣΣΥΝΤΑΓΕΣ ΣΕΦΒΗΜΑ ΒΗΜΑ ΦΑΡΜΑΚΕΙΑΓΙΑΤΡΟΙΑΕΡΟΔΡΟΜΙΑΛΙΜΑΝΙΑΤΗΛΕΦΩΝΑΟΠΑΠΚΑΙΡΟΣΣΥΝΑΛΛΑΓΜΑΛΑΧΕΙΑAPPSΠΡΟΣΦΟΡΕΣ ΕΠΙΧΕΙΡΗΣΕΙΣ ΚΥΠΡΟΣ BRAND VOICE CAPITAL FORBES BLOOMBERG OPINION ΠΡΩΤΑΓΩΝΙΣΤΕΣ ΚΑΥΤΗ LINE GOLDEN COMPANIES CAREER
ΑΠΟΚΛΕΙΡ
ΜΑΖΙ ΜΕ
/> Powered by
Next Are there piano chords in the world? HOME • INSIDER • CYPRUS • How many piano chords are there in the world?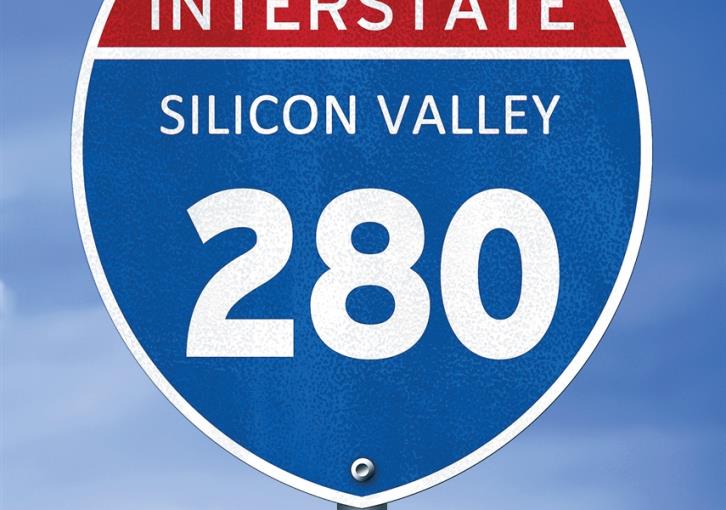 Write Dr. Savvas Hadjichristofis, Professor of Artificial Intelligence, University of Naples Paphos and Konstantina Hatzigianni, Graduate of the Department of Communication, Media and Culture, Master in Business Administration
According to G and Business Insider , among technology companies, the b> Google is considered one of the best employers and is among the top choices of IT graduates. The criteria that shape its popularity include the total earnings it offers, working hours, the quality of the workplace, the opportunities for development and the healthy environment between associates and management. Today, the company G oogle It has offices in 69 locations in the United States and Canada, 40 offices in various European cities, 28 offices in Asian cities and 7 offices in Africa and the Middle East. A nandilekta, the dream of most young people active in the field of information technology, is their employment in this company. But the question is: M by what criteria does Google choose its partners? Does a good degree or a degree from a good university open the door to companies or do you need something more?
Undoubtedly, degrees, experience and a good resume give you the opportunity to be called for an interview by Google. But whether you will succeed in getting the position depends strictly on your performance in it.
Google interview procedures are known for their clever but at the same time curious questions which, in addition to knowledge, test a host of other candidates' skills. In the following sections, we will map out some of the strangest questions the candidates have encountered and try to identify the ideal answers. Obviously, during the interview process, the candidates are also tested on a set of technical questions. The article of course focuses only on questions that evaluate additional qualifications and are of great interest. & nbsp; & nbsp;
HOW WILL WE CHECK IF AN ONE ADVERTISED HAS OUR PHONE NUMBER?
We want to see if Bob has our phone number but we can not ask him directly. We need to write something on a piece of paper that Eva will give to Bob. The contents of the paper should be such that we can find out if Bob knows our phone but in no case Eva should not understand or that we do not know if Bob has our phone, but also not know this number us. What would you write on paper?
Although this question does not seem to be related to the IT services that Google offers, it is actually one of the most frequently asked questions that candidates encountered during their interview. Her answer presupposes that the candidates are able to find practical solutions to strange problems, which makes them able to cope with the challenges of everyday life. As for the answer, what we should have written in the note is "Call Savvas". If Bob had our phone, he would logically call us. If we had not received the call, Bob might not have had our phone. In any case, and regardless of whether Bob calls us, Eva will not know our phone.
WHY ARE THE WELLS ROUND?
Another question that tests the candidates' critical thinking focuses on an object, miles away from the company's research interests. Why are the manhole covers round? The answer is simple, as long as the candidate can combine information from cognitive fields, outside his/her field of specialization. Such a skill is important and makes the candidate quite capable of finding solutions to problems he may encounter. The answer to the question is hidden in various small details. First of all, it is a given that based on the tools we have, today it is clearly easier to drill round holes than any other shape. At the same time, the round cap can be placed at any angle, speeding up the repair processes. On the plus side it also counts that the round lid, due to its shape, can be transported more easily and that in no case can it fall into the shaft.
CLOCK Ε p>
This question could be a puzzle or a puzzle for elementary school students. How many times a day do the hands of the clock match? This question assesses the candidate's observation, but also his obsession with detail. Characteristics that make a good employee excellent. If you answered 24, then congratulations because you have the ability to answer quickly. Unfortunately, the answer is wrong and betrays your tendency to ignore the details. The hands of the clock are identical at 12:00, 01:05, 02:10, 03:15, 04:20, 05:25, 06:30, 07:35, 08:40, at 09:45 and 10:50. At 11:55 the indicators are not identical, because the time indicator is approaching 12. So, in a twenty-four hour period, the indicators are only identified 22 times. Isn't it a shame to miss out on Google for such a simple question?One feature that Google is looking for in its employees is their ability to make reasonable estimates. Estimates that are based on data, which they often have to look for. One question that tests this skill is: How many piano chords are there in city X? Obviously, no one knows the exact answer. The talkative and frivolous candidate will probably respond with phrases such as "those who need the market" or "enough". However, the candidate with a strong problem solving ability (problem solver) will look for the substance in the question and will try to estimate with relative accuracy the number he will give. & nbsp; So we estimate that it takes two hours to tune a piano. So we assume that, at best, a stringer can tune 20 pianos a week. The time includes 50 working weeks. & nbsp; By this logic, the market needs one tuner for every 1000 pianos a year. The next case concerns the number of pianos that exist in city X. In a city with 200,000 inhabitants, we count 50,000 families. Suppose there is one piano for every 50 families. In this data, the city has a total of 1000 pianos. So a piano tuner is enough for this city. These problems are known as Fermi problems. Problems in which we are not necessarily evaluated by the correctness of our answers, but by the correctness of our assumptions. & nbsp;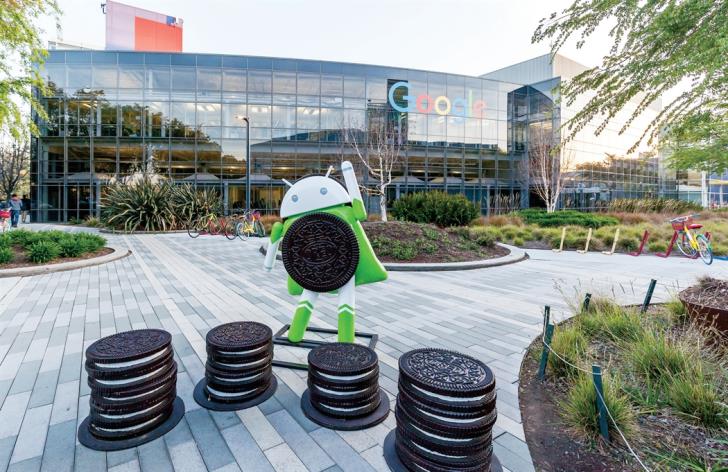 ANALOGY OF BOYS – GIRLS
But by seeking detail and making assumptions, do we leave behind the foundations of the theorems? Can we, if necessary, remain faithful and steadfast in our views even if the cases betray distortions? One question that tests this ability of the candidates is: "In a country where the regime allows families to have children until they have a boy, what is the ratio of boys to girls?" The obvious answer is that there will be more girls. Under this scheme, a family that has a daughter can have other children until they have a son. But a family that gave birth to a boy can not have other children. So having taken our lesson from the question with the piano tuners, we make assumptions and answer with reasonable estimates correctly? Of course not. This question is based on fundamental values ​​of mathematics and probability and in no case should the candidate be shocked by the ambiguity of the question. The correct answer is 50:50, the same number of boys and girls. To understand, let's assume a city with 100 families who had a child. Given that the probability of a boy or a girl being born is the same, we estimate that 50 boys and 50 girls were born in this city. Families who have a daughter have the opportunity to have another child. Based on the same rules, we estimate that second births include 25 boys and 25 girls. So in total, the city has 75 young boys and 75 young girls. The 25 families whose second child was also a daughter, have the opportunity for a third child. Chances are that 13 (rounding to 12.5) boys and 13 girls are expected to be born. So even now, all boys and girls are the same, 83 of each sex. The same result naturally occurs for as many birth cycles as we study. Easy to calculate, but even easier to make a wrong assumption. & nbsp;
THE HOTEL THAT DESTROYED ME
Among the skills that the candidate must possess is his ability to think outside the box and the obvious. One question that tests this feature is: "A man pushes his vehicle towards a hotel, and suddenly loses all his property. "Guess what has happened to man?" Many candidates take advantage of such questions to demonstrate their creative abilities. They create stories that prove to the company that they are able to combine their technical knowledge with artistic touches. Unfortunately for them, the answer to this question is much simpler. The man of our history starred in the "monopoly". Pushing his pawn, which happens to be the car, he enters an area with a hotel that does not belong to him and loses all his property. Obviously so?
SUMMARY
It is clear that in today's competitive environment, our knowledge and degrees are not enough. It is necessary to develop additional "horizontal" skills (soft skills). "Horizontal" skills, also known as common skills or basic skills, are skills that apply to all professions. These include critical thinking, problem solving, public speaking, professional writing, teamwork, digital literacy, leadership, professional attitude, work ethic, career management, and intercultural fluency. The questions that Google asks the candidates hide details that indirectly assess these soft skills. And it's a given that today, this set of skills will help us not to stand out but to survive. & Nbsp;
From Insider (May)