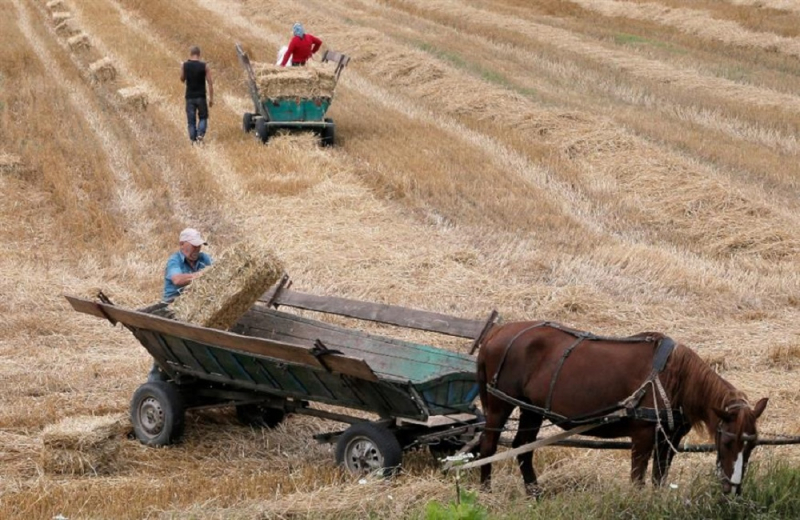 The aftermath of a war in Europe, which may be miles away from the Ukraine conflict zone & # 8211; Russia, but will be directly affected by the crisis with prices for basic goods such as bread soaring!
Escalating tensions between two of the world's largest food suppliers, Russia and Ukraine, are likely to force buyers of wheat, corn and sunflower oil to look for alternatives, say political analysts and traders. From wheat to barley and from copper to nickel, analysts say supply chains are about to be disrupted as the crisis takes a turn for the worse.
The crisis could lead to a dramatic rise in food prices around the world, prices that are already close to their highest, something that has been observed for many years, experts warn.
The two countries account for about 29% of world wheat exports, 19% of world corn suppliers and 80% of world sunflower oil exports. Traders are concerned that any military involvement could affect crop movement and force importers to look for supplies in other countries.
"Global availability," Finn Ziebel, an agricultural economist at the National Bank of Australia, told Reuters. "Buyers in the Middle East and Africa will be looking for alternative sources."Refinitiv trade data show that about 70% of Russia's wheat exports went to buyers in the Middle East and Africa in 2021.
International traders claim that many buyers have already turned & # 8230; the bow of their ships to other suppliers, out of concern that any outbreak of war would lead to long delays in the distribution of goods.
"Ships are avoiding crossing the Black Sea because of the risk of war," said a Singapore-based economic analyst, adding that "there are already delays and supply disruptions." Experts warn that a shortage of supplies from the Black Sea region could increase demand for wheat from the United States and Canada. World food prices are hovering around the highest level in a decade due to strong demand for wheat and dairy products. On Tuesday, Chicago wheat futures rose more than 12 percent, and corn reached a seven-month high (14.5% increase), with the price of soybeans also rising. All three key food and feed components have risen 40% from their 2021 lows due to declining production and strong demand.
"It would create bread shortages and raise prices in the fall," said Alan Holland, CEO and founder of technology company Keelvar.