POWERED BY:
15:51 Wednesday
March 30, 2022 INSIDER • GOAL • IN-CYPRUS • PROPERTY • CYPRUS-IS • CAREER LIKE • GOING OUT • XRYSES SYNTAGES • ACTIVE • PHILGROUP NEWS & nbsp; SOCIETY & nbsp; INSIDER & nbsp; OPINIONS & nbsp; GOING OUT & nbsp; CULTURE & nbsp; SPORTS & nbsp; AUTO & nbsp; GOOD LIFE & nbsp; USEFUL & nbsp; PRINTED EDITION & nbsp;
ARCHIKIEIDISEISPOLITIKITOPIKAPARASKINIOMEDIAELLADAKOSMOSEPISTIMIPERIVALLONTECHNOLOGIASYNENTEFXEISCHRYSES ETAIREIESKOINONIAEIDISEISKYPROS OF CHTHESANAGNOSTI HAVE LOGOEPISTOLESSYNENTEFXEISDIMOFILI IN INTERNETVIDEOSAFIEROMATAADVERTORIALINSIDEREPICHEIRISEISKYPROSBRAND VOICECAPITALFORBESBLOOMBERG OPINIONPROTAGONISTESKAFTI GRAMMICHRYSES ETAIREIESKARIERAAPOPSEISARTHRA IN "F" INTERVENTION IN "F" MESSAGE YOUR SKITSAO WORLD TWITTERGOING OUTTHINGS TO DOCINEMAMOUSIKIESTIATORIABAR/CAFETV ODIGOSTILEORASIPOLITISMOSKYPROSKOSMOSKRITIKESEKDILOSEISPROSOPAATHLITIKAPODOSFAIROMPASKETPARASKINIAELLADADIETHNIALLA SPORAPOPSEISSKITSOVIDEOSAUTONEAPAROUSIASIAPOSTOLESAGONESKALI ZOIFGEIADIATROFIEF ZINASTRACHRYSES SYNTAGESSYNTAGES SEFVIMA VIMACHRISIMAFARMAKEIAGIATROIAERODROMIALIMANIATILEFONAOPAPKAIROSSYNALLAGMALACHEIAAPPSPROSFORESENTYPI EDITION POLITIKITOPIKAPARASKINIOMEDIAELLADAKOSMOSEPISTIMIPERIVALLONTECHNOLOGIASYNENTEFXEISCHRYSES COMPANIES EIDISEISKYPROS OF CHTHESANAGNOSTI HAVE LOGOEPISTOLESSYNENTEFXEISDIMOFILI THE INTERN ETVIDEOSAFIEROMATAADVERTORIAL EPICHEIRISEISKYPROSBRAND VOICECAPITALFORBESBLOOMBERG OPINIONPROTAGONISTESKAFTI GRAMMICHRYSES ETAIREIESKARIERA ARTICLES IN "F" INTERVENTION IN "F" MESSAGE YOUR SKITSAO WORLD OF TWITTER THINGS TO DOCINEMAMOUSIKIESTIATORIABAR/CAFETV ODIGOSTILEORASI KYPROSKOSMOSKRITIKESEKDILOSEISPROSOPA PODOSFAIROMPASKETPARASKINIAELLADADIETHNIALLA SPORAPOPSEISSKITSOVIDEOS NEAPAROUSIASIAPOSTOLESAGONES YGEIADIATROFIEF ZINASTRACHRYSES SYNTAGESSYNTAGES SEFVIMA STEP FARMAKEIAGIATROIAERODROMIALIMANIATILEFONAOPAPKAIROSSYNALLAGMALACHEIAAPPSPROSFORES ENTERPRISES LTD BRAND VOICE CAPITAL FORBES BLOOMBERG OPINION PROTAGONISTS HOT LINE GOLDEN CAREER COMPANIES
EXCLUSIVE COOPERATION
TOGETHER WITH
Powered by
Next Human Resources and Supply Chain, Key Success Indicators for Technology Companies in 2022 HOME • INSIDER • BUSINESS • Human Resources and Supply Chain, Key Indicators …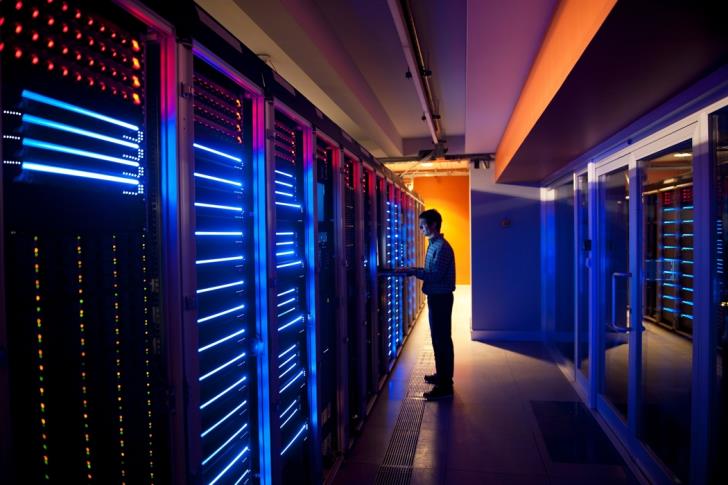 Attracting talented human resources, first among the top 10 opportunities for the technology industry in 2022 Overcoming the challenges facing the supply chain is now crucial for business continuity.
Increased variability due to the COVID-19 pandemic has led to a realignment of technology priorities worldwide.
In this environment, the urgent need to attract and retain human resources, emerges as the top opportunity for the industry in 2022, from fourth place last year. This is according to the annual report of EY, & nbsp; Top 10 opportunities for technology companies in 2022 , which records the biggest success factors of the industry for the current year.
The COVID-19 pandemic has intensified the criticality of addressing the already pressing issues of attracting talented human capital to a world of hybrid work. Technology companies are looking at the best way to get a gradual return to office, with 9 out of 10 employees saying they are ready to resign if they are not offered flexibility as to where and when they will work [1]. At the same time, demand for engineers and salespeople is growing exponentially for companies investing in growth.
Disruptions in the supply chain threaten business continuity
In 2021, supply chains came under significant pressure due to market instability, the COVID-19 pandemic and Brexit, among other geopolitical developments. For the technology industry, two major bottlenecks were logistics and component availability. The report reflects this development, ranking third – for the second year in a row – the need to mitigate supply chain risks in order to ensure business continuity.
Environmental sustainability alone is not enough
The need to prioritize the issues of environment, society and governance (ESG), makes its presence felt, with its appearance in fifth place in the ranking, at a time when stakeholders are now demanding more from technology companies. Employees want tangible results, investors are looking for sustainable investment options, and customers expect the industry to apply new technologies that lead to sustainable results. The report emphasizes that companies must meet these requirements by taking the initiative to present a proposal for long-term value creation and adopt corporate reporting methods, based on key performance indicators (KPIs), that will ensure transparency. p>
Meanwhile, mergers and acquisitions (M & amp; A) to boost the growth profile of technology companies climbed from tenth place last year to second place in 2022. With 51% of tech executives saying that Organic growth could be a challenge in the near future [2], mergers and acquisitions will be the key to sustaining growth for many companies. The report says that despite increased regulatory control and financial uncertainty, the market for deals is expected to remain healthy.
Attracting and retaining human resources in a hybrid work environment Utilizing mergers and acquisitions to enhance the growth profile Risk mitigation in the supply chain to ensure business continuity Integrating the security factor into business ESG, to strengthen stakeholder relationships Transformation and excellence in sales based on consumption (consumption-based) Alignment of tax organization with digital business models Simplification and automation of internal procedures, in order to increase flexibility Investment in trust of customers to promote digital collaboration Preparation for the adoption and operation of 5G
Commenting on the research findings, Sakis Mousseos , Associate Partner in the Department of Consulting Services and Project Leaders for Public Sector Organizations of EY Cyprus, stated: "The pandemic has led to significant changes in the priorities of the technology sector. Attracting and retaining talent in the new hybrid work model has emerged as the biggest challenge. Technology companies need to come up with an attractive proposition that meets the expectations of employees in terms of pay, flexibility and experience. They also need to address the challenges posed by unprecedented supply chain disruptions by adopting new policies on stocks and supply contracts and ensuring real-time visibility so that they can address problems in a timely manner. At the same time, in order to strengthen stakeholder relations, they should increase their focus on ESG issues. "
[1] EY 2021 Work Reimagined Employee Survey >
[2] EY Technology Global Capital Confidence Barometer 2021