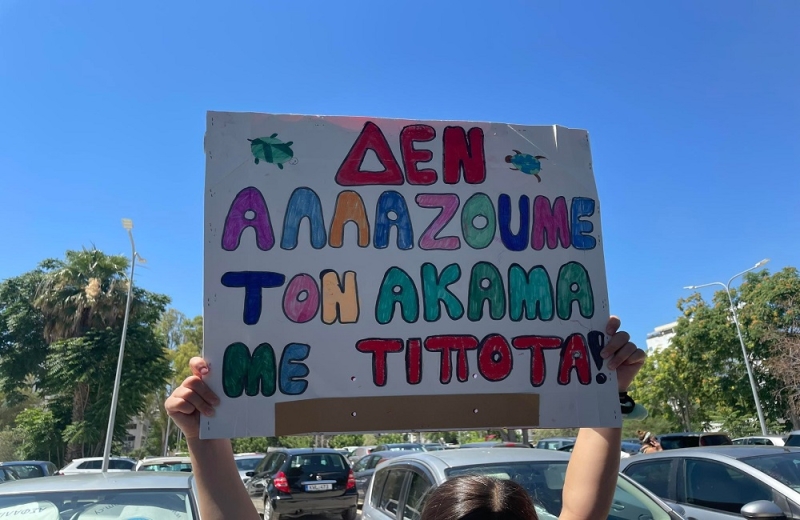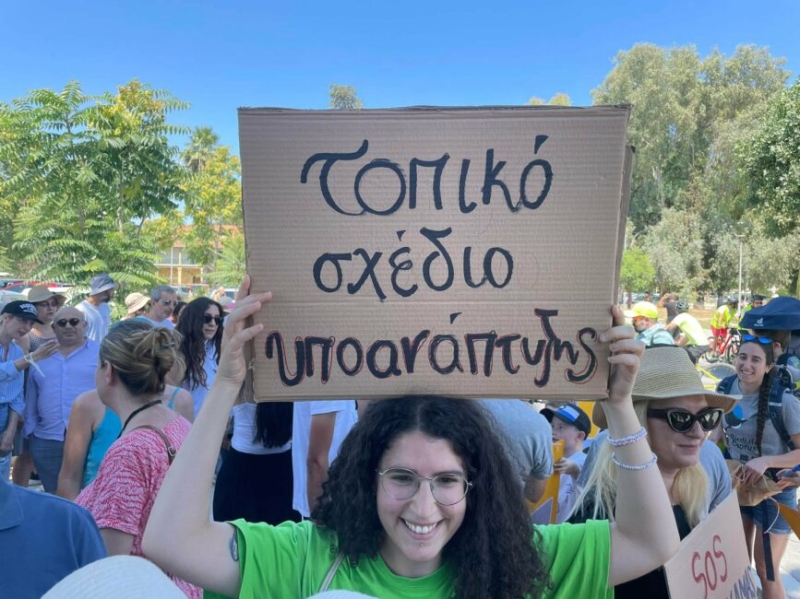 According to the statement issued before the protest, "in recent weeks, behind-the-scenes pressure and political interventions have intensified in order to approve the Akama Revised Local Plan, as submitted by the Department of Urban Planning and Housing, through fast-track procedures." Urban Planning Council.
The Revised Akama Local Plan promotes scattered construction and uncontrolled development, through individual housing and farmland construction policies, the location of three specialized development sites near the Androlikos Gorges, the Fathia and Inraia Rocks and as well as the creation of a new Quarry Zone in the Gorges of Androlikos and a new Tourist Zone in the Rocks of Inia.
All this, despite the fact that the specific provisions have already been rejected by the Opinion issued by the Department of Environment in October 2021, while at the same time the reports of the competent authorities and the environmental organizations prove, beyond any reasonable doubt and scientific reservation, that they will have serious, negative, cumulative and irreversible effects on the natural environment and the unique landscape of Herson. >
We consider that the Revised Akama Local Plan is completely incompatible with the objectives of preserving our common natural and cultural heritage, as well as the sustainable development of the communities of the Akama Peninsula.
We demand the rejection of the Revised Akamas Local Plan, so that the Town Planning Council and the Department of Urban Planning and Housing can immediately proceed with the complete revision and radical modification of several and important proposed provisions, policy measures and urban planning zones. >