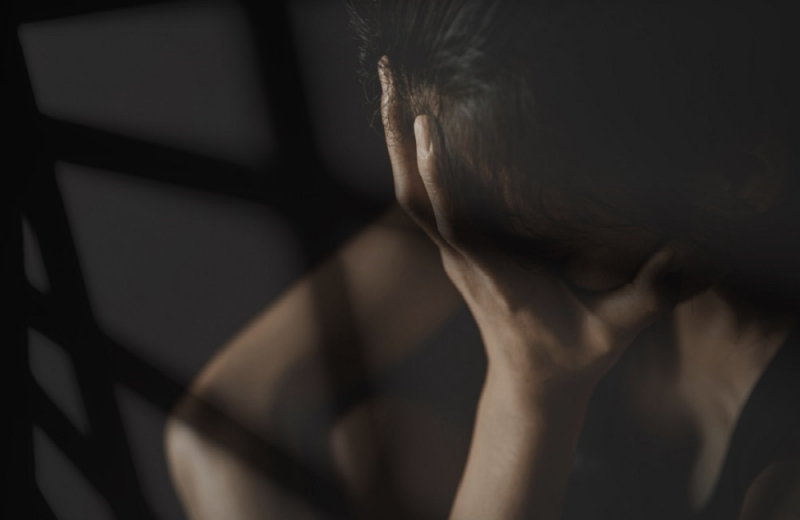 On the side of the 24-year-old Georgia from Thessaloniki, who complained that she was the victim of gang rape on New Year's Eve, women's organizations and collectives declare that on the occasion of the girl's case they ask for the strengthening of structures and submit proposals to provide real protection and help to women who are raped.
"When the spotlight on thirst for spectacle is deliberately dimmed, we continue to support Georgia Bika, because we do not want any acts of rape and abuse against women to remain in the dark.
We fight, encouraging the complaint, which protects and can prevent the worst, the complaint, which prevents re-victimization and leads to the protection and justification of survival.
Georgia Bika reacted with courage, as every affected citizen of a benevolent state should do, denouncing her gang rape, demanding punishment for the guilty and protection for other women as well. It has forced us as a society to stand up to the circumstances, to realize that without a doubt the burden of guilt lies with the perpetrators regardless of social and economic power or political influence, and that the most effective protection of rape victims is achieved through rapid reflection by authorities and social structures.
Otherwise, concealment is facilitated and the case is clarified, as well as the examination of the female victim, her support and protection. The existing mechanism has proven to be unprepared to inadequate, suspiciously cumbersome, reluctant, problematic and inhuman, characteristics that largely prevent victims of sexual assault in our country from denouncing them. From the time-consuming, de facto painful, torturous and without legal and psychological support of Georgia, to the long delayed examination by the forensic services and the conduct of toxicological examinations, a perforated system is demonstrated, which ultimately works in favor of the perpetrators. the culture of violence ",
It is absolutely necessary today to modernize the existing social structures for abused women and in each prefecture and region to immediately create new, flexible and adequate structures, staffed with trained professionals, who will respond immediately to such incidents and will be under state supervision. Therefore, as individuals, organizations and collectives, they reiterate the firm demands of the feminist movement:
Forensic services in all prefectures and immediate filling of the gaps in the existing ones, while ensuring that women victims will have access to a forensic doctor on a 24-hour basis.
All hospitals and primary and secondary care facilities in the country to be provided with a rape box. At the same time, to properly train the medical / nursing staff, to whom the victims should have direct access and to be provided with care and care. In this light, all additional relevant tests should be performed (for the possibility of pregnancy, infection with sexually transmitted diseases for possible treatment, etc.)
Establishment of special multipurpose Rape Treatment Centers in cities and / or hospitals, according to international experience. These are rape treatment centers that operate in European countries but also in the United States, where specialized medical staff are employed and which cooperate institutionally with health structures, psychiatric hospitals and judicial authorities, in order to directly and comprehensively support rape survivors.
Creating as an alternative, Sexual Assault Reference Centers, where medical care is offered, forensic examinations are performed and practical, emotional and / or psychological support is provided. A woman addresses such Centers without requiring a police order.
Creation of a relevant database, where additional evidence can be kept, so that the survivor can use it in her complaint at a later time and whenever / if she decides.
The state, through the education system, to finally provide young people with the necessary knowledge in order to prevent such events. Sex education is a necessity in order to prevent the sexual abuse of children and women.
Immediate re-establishment of the General Secretariat for Gender Equality, which also constitutes the competent Body for monitoring the implementation of the Istanbul Convention by Greece, and its reintegration into the Ministry of Interior as an independent, distinct and visible state structure, under the direct supervision of for Equality Issues (KETHI) and with the necessary financial tools.
Ensuring and strengthening the network of structures for dealing with violence against women (Women's Counseling Centers, Hostels, Line 15900) and their public character. Expansion of the Structure Network to other cities, so that every woman in every corner of Greece has direct access to the services of Structures and
Training of journalists and creation of an ethics guide for the media
SIGN WOMEN'S ORGANIZATIONS / COLLECTIVES
Hellenic Network for the Feminist Strike of March 8
MOTHER WORK Association of Mothers with many children
Women's Rights Group Social Intervention West
Women Group of the Association of Social and Cultural Intervention Thryallida
The mothers of Mother's Wings Greece Mother's Wings
Employees' Association of the General Secretariat for Gender Equality "Dora Katsivardakou"
"TO MOV" Women's Rights Association
Feminist Collectivity THEODORA