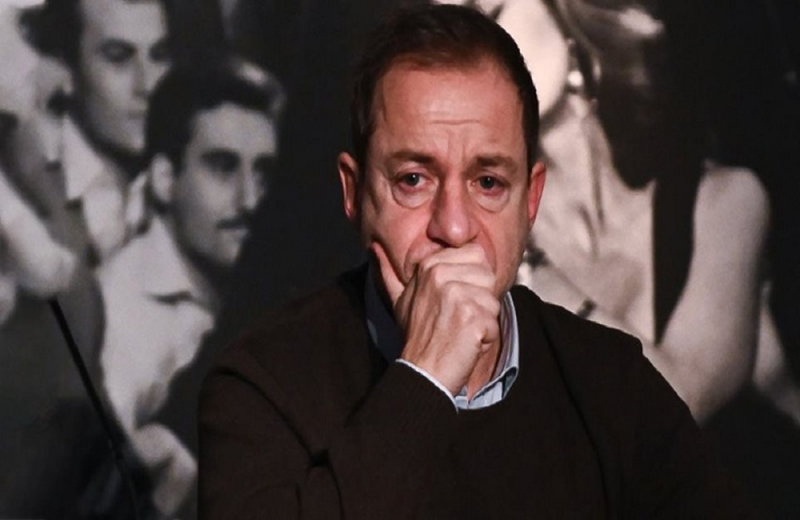 Ali, one of the four men who accused Dimitris Lignadis of rape, broke his silence and spoke about the judicial adventure that begins in two days.
Speaking himself to Konstantinos Marketos and Thanos Nasopoulos in the podcast uncover claimed that the former director of the National Theater is a "professional criminal"
"I did not sit down to think about what would happen next, who I was going to deal with… I had not talked about this with anyone before. Not to a family, not to friends, not to a psychologist. When I filed the lawsuit, he was not in custody. Two days later I think he went to jail. And when I confessed to mine, my friends and family were scared. Everyone was telling me "who are you going to deal with". "And here in Greece I have heard it so many times," Ali said initially.
He added that "I have learned that when I am right and I am right, I will not hide my eyes or close my mouth. My goal is to stop all this. I'm on the other side of the world and I'm learning that after 10 years, his name comes out for the same incident that happened to me… That means he did the same thing for so long. During this time, we have saved many children. I believe that and I'm very sure of it.
"I'm very happy if it all ends well. I want to go home and forget about it. I could sit at home and watch TV and do nothing and say "bourgeois to find them themselves, I'm on the other side of the world". And I thought I would finish much sooner. I believe that justice will be done and we will all be happy. I have no doubt that this will happen. What has tired me is the many voices that are heard (…) The next time such a professional criminal is found to have limits ".