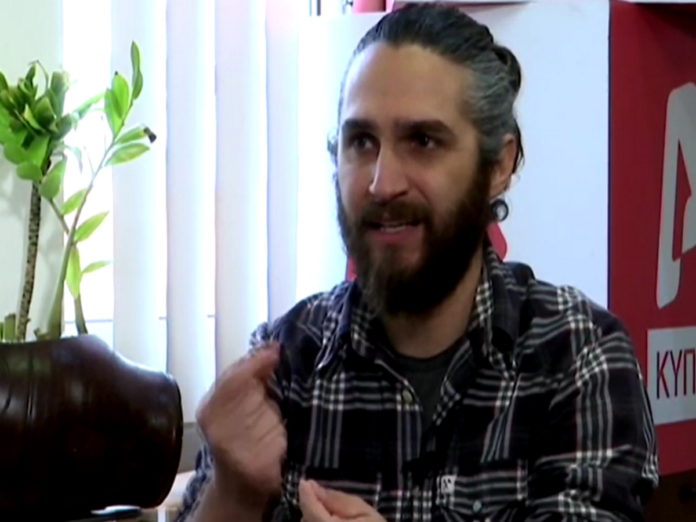 A new fire complaint for the case of Dimitris Lignadis comes this time from Cyprus. The well-known actor, Andreas Fylaktou spoke for the first time publicly about what he suffered, on the show of Christiana Aristotelous on Alpha Cyprus and stressed that he also made this complaint at the Special Unit of the Cyprus Police Headquarters.
The actor, obviously upset, said, among other things: "The ombudsman tried to send me for rehearsals at the house of Dimitris Lignadis," the actor complains, "but I refused."
Specifically, the actor we have seen in Greece, in the series Tattoo, also referred to the role of a mediator whom he also called a perpetrator. Andreas Fylaktou said that he was invited by a well-known Greek director for an audition that asked him to see him naked.
" You know the role will be naked and I have to see you naked. And since I see you naked, let me give you some conditions that you must fulfill while being naked. In my case I countered it and got up and left. When I shared this incident with colleagues there was a case where the colleague did not refute it, like me and got up to leave and was sexually abused. From the same person. "One case took place in Greece and the other case of sexual abuse in Cyprus."
To the question of Christiana Aristotelous, she answered that the director who was invited to go to his room, was Dimitris Lignadis
"He sent a colleague and ended up being abused. He is the one who tried to send me to a person who is currently one of the people heard in Greece, but I refused. But the thing is when he tried to send me I refused, most likely the same happened to other colleagues who did not refuse. The man who tried to send me to his room for rehearsals is Dimitris Lignadis and after my refusal, many things changed in my workplace ".
Andreas Fylaktou also spoke about the cover-up "from above" in his willingness to speak about the role played by the man described as a "mediator":
"When you take some timid steps to express yourself and realize that there is an attempt to cover the specific person from above, then where to address? I wanted to (talk) but since there were suspicions of sexual abuse of minors for this person and there were complaints about how he gained the power he gained, where should I go, a bitch who just entered the area? To complain what? To whom I should not be afraid that he is not one of the people he covers, who knows about this man and does not cover him. And probably even today for this person, with possible coverage again, to have contact with minors who want to enter the theater. "
Watch the video with the confession – complaint of the actor