POWERED BY:
11:54 Thursday
26 May 2022 INSIDER • GOAL • IN-CYPRUS • PROPERTY • CYPRUS-IS • CAREER LIKE • GOING OUT • XRYSES SYNTAGES • ACTIVE • PHILGROUP NEWS & nbsp; SOCIETY & nbsp; INSIDER & nbsp; OPINIONS & nbsp; GOING OUT & nbsp; CULTURE & nbsp; SPORTS & nbsp; AUTO & nbsp; GOOD LIFE & nbsp; USEFUL & nbsp; PRINTED EDITION & nbsp;
ΑΡΧΙΚΗΕΙΔΗΣΕΙΣΠΟΛΙΤΙΚΗΤΟΠΙΚΑΠΑΡΑΣΚΗΝΙΟMEDIAΕΛΛΑΔΑΚΟΣΜΟΣΕΠΙΣΤΗΜΗΠΡΟΕΔΡΙΚΕΣ 2023ΤΕΧΝΟΛΟΓΙΑΣΥΝΕΝΤΕΥΞΕΙΣΧΡΥΣΕΣ ΕΤΑΙΡΕΙΕΣΚΟΙΝΩΝΙΑΕΙΔΗΣΕΙΣΚΥΠΡΟΣ ΤΟΥ ΧΘΕΣΑΝΑΓΝΩΣΤΗ ΕΧΕΙΣ ΛΟΓΟΕΠΙΣΤΟΛΕΣΣΥΝΕΝΤΕΥΞΕΙΣΔΗΜΟΦΙΛΗ ΣΤΟ INTERNETVIDEOSΑΦΙΕΡΩΜΑΤΑADVERTORIALINSIDERΕΠΙΧΕΙΡΗΣΕΙΣΚΥΠΡΟΣBRAND VOICECAPITALFORBESBLOOMBERG OPINIONΠΡΩΤΑΓΩΝΙΣΤΕΣΚΑΥΤΗ ΓΡΑΜΜΗΧΡΥΣΕΣ ΕΤΑΙΡΕΙΕΣΚΑΡΙΕΡΑΑΠΟΨΕΙΣΑΡΘΡΑ ΣΤΟΝ "Φ"ΠΑΡΕΜΒΑΣΕΙΣ ΣΤΟΝ "Φ"ΤΟ ΜΗΝΥΜΑ ΣΟΥ ΣΚΙΤΣΑΟ ΚΟΣΜΟΣ ΤΟΥ TWITTERGOING OUTTHINGS TO DOCINEMAΜΟΥΣΙΚΗΕΣΤΙΑΤΟΡΙΑBAR/CAFETV ΟΔΗΓΟΣΤΗΛΕΟΡΑΣΗΠΟΛΙΤΙΣΜΟΣΚΥΠΡΟΣΚΟΣΜΟΣΚΡΙΤΙΚΕΣΕΚΔΗΛΩΣΕΙΣΠΡΟΣΩΠΑΑΘΛΗΤΙΚΑΠΟΔΟΣΦΑΙΡΟΜΠΑΣΚΕΤΠΑΡΑΣΚΗΝΙΑΕΛΛΑΔΑΔΙΕΘΝΗΑΛΛΑ ΣΠΟΡΑΠΟΨΕΙΣΣΚΙΤΣΟVIDEOSAUTOΝΕΑΠΑΡΟΥΣΙΑΣΗΑΠΟΣΤΟΛΕΣΑΓΩΝΕΣΚΑΛΗ ΖΩΗΥΓΕΙΑΔΙΑΤΡΟΦΗΕΥ ΖΗΝΑΣΤΡΑΧΡΥΣΕΣ ΣΥΝΤΑΓΕΣΣΥΝΤΑΓΕΣ ΣΕΦΒΗΜΑ ΒΗΜΑΧΡΗΣΙΜΑΦΑΡΜΑΚΕΙΑΓΙΑΤΡΟΙΑΕΡΟΔΡΟΜΙΑΛΙΜΑΝΙΑΤΗΛΕΦΩΝΑΟΠΑΠΚΑΙΡΟΣΣΥΝΑΛΛΑΓΜΑΛΑΧΕΙΑAPPSΠΡΟΣΦΟΡΕΣΕΝΤΥΠΗ ΕΚΔΟΣΗ ΠΟΛΙΤΙΚΗΤΟΠΙΚΑΠΑΡΑΣΚΗΝΙΟMEDIAΕΛΛΑΔΑΚΟΣΜΟΣΕΠΙΣΤΗΜΗΠΡΟΕΔΡΙΚΕΣ 2023ΤΕΧΝΟΛΟΓΙΑΣΥΝΕΝΤΕΥΞΕΙΣΧΡΥΣΕΣ ΕΤΑΙΡΕΙΕΣ ΕΙΔΗΣΕΙΣΚΥΠΡΟΣ ΤΟΥ ΧΘΕΣΑΝΑΓΝΩΣΤΗ ΕΧΕΙΣ ΛΟΓΟΕΠΙΣΤΟΛΕΣΣΥΝΕΝΤΕΥΞΕΙΣΔΗΜΟΦΙΛΗΣΤΟ INTERNETVIDEOSΑΦΙΕΡΩΜΑΤΑADVERTORIAL ΕΠΙΧΕΙΡΗΣΕΙΣΚΥΠΡΟΣBRAND VOICECAPITALFORBESBLOOMBERG OPINIONΠΡΩΤΑΓΩΝΙΣΤΕΣΚΑΥΤΗ ΓΡΑΜΜΗΧΡΥΣΕΣ ΕΤΑΙΡΕΙΕΣΚΑΡΙΕΡΑ ΑΡΘΡΑ ΣΤΟΝ "Φ"ΠΑΡΕΜΒΑΣΕΙΣ ΣΤΟΝ "Φ"ΤΟ ΜΗΝΥΜΑ ΣΟΥ ΣΚΙΤΣΑΟ ΚΟΣΜΟΣ ΤΟΥ TWITTER THINGS TO DOCINEMAΜΟΥΣΙΚΗΕΣΤΙΑΤΟΡΙΑBAR/CAFETV ΟΔΗΓΟΣΤΗΛΕΟΡΑΣΗ ΚΥΠΡΟΣΚΟΣΜΟΣΚΡΙΤΙΚΕΣΕΚΔΗΛΩΣΕΙΣΠΡΟΣΩΠΑ ΠΟΔΟΣΦΑΙΡΟΜΠΑΣΚΕΤΠΑΡΑΣΚΗΝΙΑΕΛΛΑΔΑΔΙΕΘΝΗΑΛΛΑ ΣΠΟΡΑΠΟΨΕΙΣΣΚΙΤΣΟVIDEOS ΝΕΑΠΑΡΟΥΣΙΑΣΗΑΠΟΣΤΟΛΕΣΑΓΩΝΕΣ ΥΓΕΙΑΔΙΑΤΡΟΦΗΕΥ ΖΗΝΑΣΤΡΑΧΡΥΣΕΣ ΣΥΝΤΑΓΕΣΣΥΝΤΑΓΕΣ ΣΕΦΒΗΜΑ ΒΗΜΑ ΦΑΡΜΑΚΕΙΑΓΙΑΤΡΟΙΑΕΡΟΔΡΟΜΙΑΛΙΜΑΝΙΑΤΗΛΕΦΩΝΑΟΠΑΠΚΑΙΡΟΣΣΥΝΑΛΛΑΓΜΑΛΑΧΕΙΑAPPSΠΡΟΣΦΟΡΕΣ ΕΠΙΧΕΙΡΗΣΕΙΣ ΚΥΠΡΟΣ BRAND VOICE CAPITAL FORBES BLOOMBERG OPINION ΠΡΩΤΑΓΩΝΙΣΤΕΣ ΚΑΥΤΗ LINE GOLDEN CAREER COMPANIES
EXCLUSIVE COOPERATION
TOGETHER
Powered by
Next Previous IBM: Partnership Agreement with Amazon Web Services HOME • INSIDER • BUSINESS: IBM for collaboration with Amazon Web Services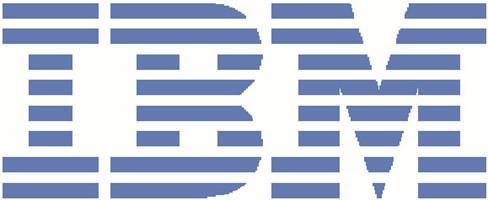 IBM announced that it has signed a Strategic Partnership Agreement (SCA) with Amazon Web Services, Inc. (AWS), with the aim of & nbsp; to offer a wide range from & nbsp; directory of its software as Software-as-a-Service (SaaS) in AWS.
Based on IBM software available as-a-Service on IBM Cloud, this first-of-its-kind agreement between IBM and AWS will provide customers with quick and easy access to IBM Software that extends & nbsp; skills & nbsp; in the field of automation, data and & nbsp; Artificial Intelligence (AI), as well as security and sustainability capabilities, is based on the Red Hat OpenShift Service in AWS (ROSA) and is cloud-native in AWS.
The two companies are also committed to a wide range of joint ventures to make it easier for customers to consume IBM software on AWS, including integrated sales and marketing activities, affiliate channel incentives, activation and developer training. developing solutions for key market sectors such as the oil and gas sector, the transport and travel sector, & nbsp; etc.
Today, organizations are looking for industry-leading services and solutions that enable them to be agile, flexible and continuously scalable. This need is further exacerbated by the & nbsp; increase of & nbsp; demand for running software on both on-premises and hybrid cloud environments so that it can & nbsp; to achieve global escalation & nbsp; with high availability.
To this end, organizations will be able to run a wide range from its software directory & nbsp; IBM as cloud-native services in AWS, so they can get started and run fast to deliver business value. This includes the IBM API Connect, IBM Db2, IBM Observability by Instana APM, IBM Maximo Application Suite, IBM Security ReaQta, IBM Security Trusteer, IBM Security Verify and IBM Watson Orchestrate, and more to come later this year. p>
Customers will be able to purchase IBM SaaS products at the AWS Marketplace and then install and integrate them with AWS services, allowing them to get started in just a few steps, without developing, updating or managing any infrastructure. IBM SaaS to AWS products are designed to provide high availability and flexible scaling on demand to meet unforeseen throughput needs and offer a native AWS experience with deep integration of AWS services out of the box and support for API, CloudFormation API standards and Terraform, so that the whole range of workflows can be automated.
For example, using the & nbsp; IBM Maximo Application Suite as-a-Service, a manufacturer will be able to take a flexible, demand-based approach to asset management & nbsp; utilizing artificial intelligence to help it monitor and maintain equipment more efficiently or to anticipate possible mechanical failures to repair before outages occur. Utilizing a scalable consumption model for these applications, funds can be freed up for innovation, standardization, tool development & nbsp; & nbsp; and production – and easily extend their use over time based on evolving market trends and production requirements.
In addition, with more than 10,000 AWS certifications and 13 AWS responsibilities, the sectors IBM Consulting and IBM Security Services can help clients create and develop modern, secure and smarter workflows by utilizing & nbsp; IBM Software in AWS. & nbsp;
The availability of these SaaS products complements IBM's extensive portfolio of 30+ software products that are currently being developed in the AWS Marketplace and the ability to use the Bring Your Own License for users who already have their own & nbsp; license so that they can develop the software faster. Combined, this provides organizations with a complete set of options for creating and running software with & nbsp; way that best meets the unique needs of their business.
" As the hybrid cloud continues to become reality for our customers, IBM is ready and willing to respond with a flexible and cloud – i> native software portfolio, wherever they are & nbsp; in the cloud or data > centers ", said Tom Rosamilia, Senior Vice President of the sector & nbsp; IBM Software. "Deepening our partnership with AWS , we are taking another important step in providing & nbsp; organizations to choose the hybrid model cloud that works best for their own needs and workloads, enabling them to focus instead on solving their most pressing business challenges. "
" Our partnership with IBM allows our common customers to accelerate their modernization in the cloud and consume IBM services with > native way & nbsp; at cloud at AWS ", said Matt Garman, Senior Vice President of Sales and Marketing at AWS." Through our multiannual agreement, AWS will partner with IBM to offer a wide range of software IBM as SaaS in AWS. In addition, we will work together on stronger joint marketing and sales programs for customers. "& Nbsp;
This partnership underscores the value of IBM, Red Hat and AWS in providing flexibility and delivery With today's announcement, AWS now has more than 100+ specialized people & nbsp; in & nbsp; IBM Consulting, IBM Software and Red Hat who & nbsp; focus on business development, technology support and marketing. AWS Marketplace software will also be able to use and leverage their commitments in the AWS Enterprise Discount Program For more information, visit: https://www.ibm.com/strategic-partnerships&nbsp ; and & nbsp; https: //www.ibm.com/software.