He announced that no cuts will start in the next six months and warned of possible higher inflation rates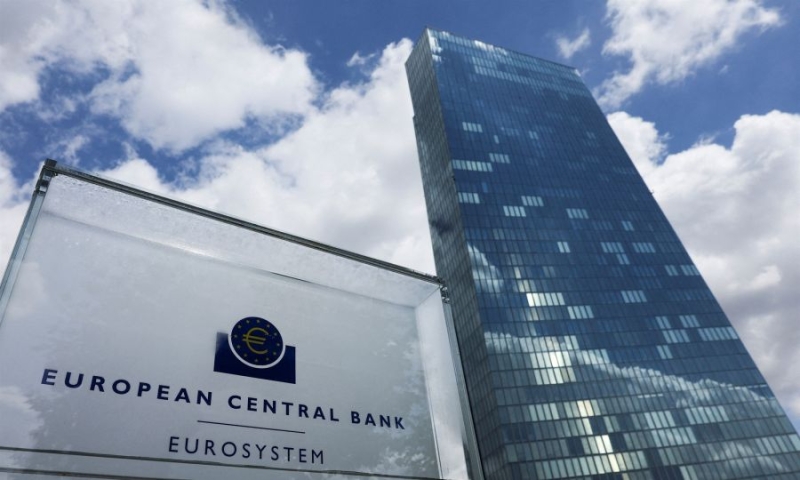 REUTERS
The European Central Bank is not going to cut interest rates in the next six months, Christine Lagarde said, "freezing" any expectations that had been cultivated in the previous period for a possible reduction. Speaking at a Financial Times conference, the ECB president noted that interest rate cuts would not start "for the next two quarters" at least, adding that inflation in the Eurozone could return to 2% if interest rates are kept at current levels for "quite a period of time". The ECB last month left interest rates unchanged for the first time after 10 consecutive hikes, as signals from the inflation front were encouraging.
A sharp fall in inflation to 2.9% last month boosted optimism, but Lagarde warned that rapid deflation may end soon and price increases could even accelerate in the short term as high energy prices escape the annual limit. "There will likely be higher inflation rates and we have to expect that… Even if energy prices were to remain stable now, we will miss the base result in January and February," he stressed. Lagarde warned two weeks ago from Athens that geopolitical instability could push energy prices higher again, at the same time as climate change pushes up food prices. Conflicts could result in "business and household confidence falling and their uncertainty about the future increasing, further adversely affecting growth".
The ECB, which left the deposit rate unchanged at 4% last month, sees inflation returning to target only in late 2025, with prices rising around 3% for most of 2024. Lagarde let imply that even if inflation rises, another rate hike may not be necessary. He noted, however, that risks to inflation remain and the ECB is not comfortable with the absence of agreement on a new EU fiscal framework
French central bank chief Francois Villeroy de Gallo said no further increases would follow unless there were further shocks, but it was too early to discuss cuts. Finally, it is noted that the ECB has repeatedly warned that budget restraint is necessary to reduce inflation and that excessive government spending could force the central bank to tighten again to offset the fiscal impact. The ECB's chief economist, Philip Lane, said earlier this week that inflation would remain at 3% in 2024 before easing to a target of 2% in 2025.