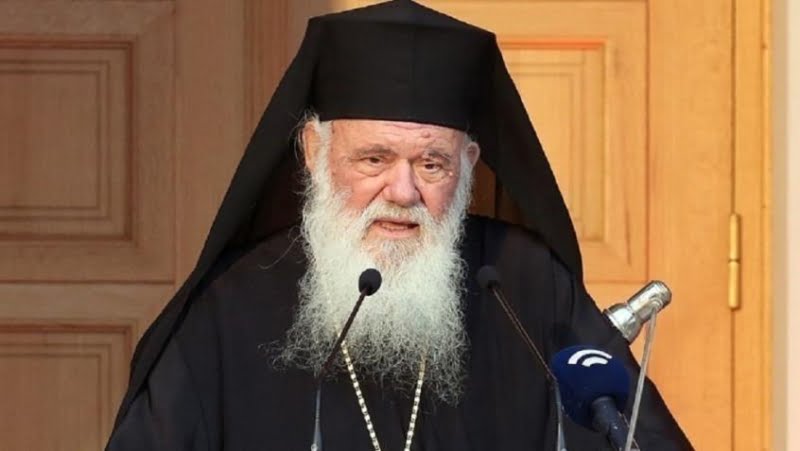 The Archbishop of Athens and All Greece, Hieronymos II, arrived to convey to Archbishop Chrysostomos early Thursday afternoon wishes for good health and passing by. Mr. Hieronymos, in statements upon his arrival at the Archdiocese in Nicosia, noted that he conveys along with the wishes and participation of the archpriests and the people of Greece, to the agony of Archbishop Chrysostomos. &nbsp ?
"With great emotion today I am in our beloved fragrant Cyprus, with a wish from my heart, but also from the heart of all the high priests of the Church of Greece and our people, and especially of the members of the Holy Synod of the Church of Greece, which we have been meeting until today and interrupted on purpose, in order to come here to bring the warm wishes for the passing and health of His Beatitude Cyprus and our dear brother", said the Archbishop of Athens and All Greece.
He recognized the Archbishop of Cyprus as "a personality who offered a lot, not only to the Church of Cyprus and its Hellenism, but was a distinguished personality in the field of Orthodoxy".
" We sympathize, then, all of us with him, and I convey the participation in this agony of all the high priests and our people, to our dear Archbishop, with the wish that God will give him health and strengthen him in his difficult hours", Mr. Hieronymos concluded .