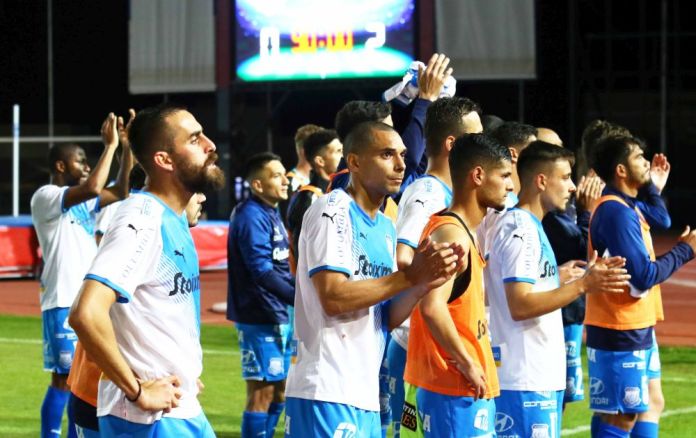 In view of the final straight of the championship, there is undoubtedly enough that Alexander Tsorniger has to correct, so that Apollo appears improved, to keep the first place and be crowned champion. The main thing, however, is not competitive.
What matters in the Limassol team is to find ways to elevate the players' psychology in this extremely critical part of the season.
Not unjustifiably & # 8230; catastrophic. It is almost logical that the psychology of the players of a team that was considered almost certain champions, but failed to win in eight consecutive games, was not at the desired level, resulting in the big lead they had to lose and now "flirting" with the loss. of the title through their hands.
Here, however, is where Tsorniger must "work". The German is called to boost the confidence of his players, to raise their psychology and to make them first & # 8217; all to believe in themselves. In terms of points, they still have the first hand.
In the last games, with Anorthosis, APOEL, Aris and AEK, the blue and whites must enter the field & # 8230; chewing irons, with an "air" of confidence and "telling" the opponents that this championship belongs to them. In the opposite scenario, that is, if they enter the field and "tremble" at what might happen if they do not win, the championship will have already been lost.