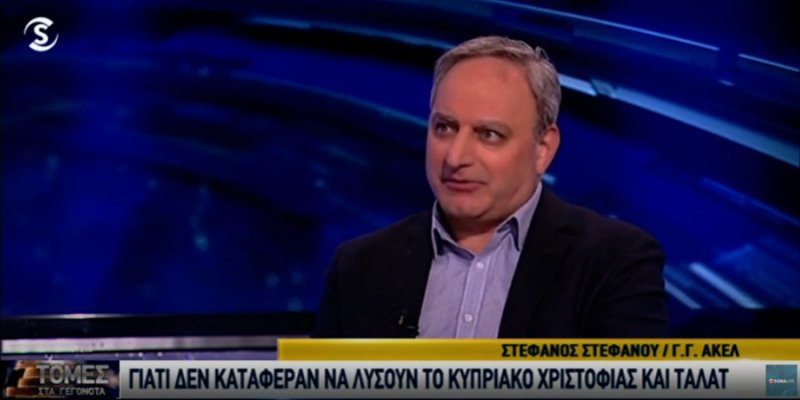 AKEL General Secretary Stefanos Stefanou was hosted at Tomes a Gegonota who spoke about the Cyprus issue and why they failed to resolve the Cyprus issue of Christofias and Talat.
He initially stated that "at that time, Talat was on the opposite side, who despite the suffocating pressure that Turkey was putting on, he also took some steps to' this created the dowry we have in our hands called convergences. What did not let things lead to a collective solution were two.
Firstly, the pressure that Turkey put on various issues and did not let Talat move so that new convergences could be achieved and secondly, the time was not enough because Talat lost the vote in 2010 and that's where it all ended because he found himself at the helm of the K/K leadership a very cruel Mr. Eroglou.
We know very well that the decisive role in the Cyprus issue is in the hands of Turkey and at that time Turkey had played a role that did not allow things to progress further.
p>
Later he spoke about the proposal submitted by AKEL to the National Council.
"One of the strengths of AKEL's proposal is that it includes a proposal for energy but for after the solution. If it is before the solution, it will not work as an incentive because if Turkey gets what it wants before the solution why should it make moves in the Cyprus issue.
Therefore, the combination of moves is such that if Turkey wants to is present in the energy developments of the region, then it should give its hand for a solution to the Cyprus issue».
Then Mr. Stefanou referred to the rise in lending rates.