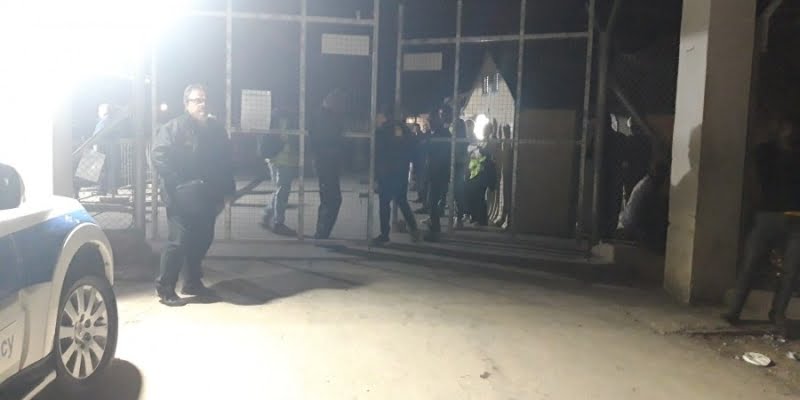 In the arrest of eight persons, members of the Police proceeded yesterday, during the repression of incidents that broke out at KEPY Pournara, in Kokkinotrimithia.
episodes broke out around 5.45pm. yesterday, when groups of people living in the hospitality area, clashed with each other, using crowbars, stones and wood. To quell the incidents, police reinforcements were sent to the scene from the Nicosia Police Department.
After the intervention of the Police, order was restored, while the Police proceeded to arrest eight young people, who appear to have participated in the incident, to facilitate investigations.
From the incidents slightly injured workers at KEPY Pournara. Also, ten residents of the hospitality center were transferred to Nicosia General Hospital for treatment. After receiving first aid they were discharged and returned to their accommodation.
The Kokkinotrimithia Police Station is investigating the case.
Also read: New incidents broke out in Pournara – Five arrests of immigrants (pics +vid)