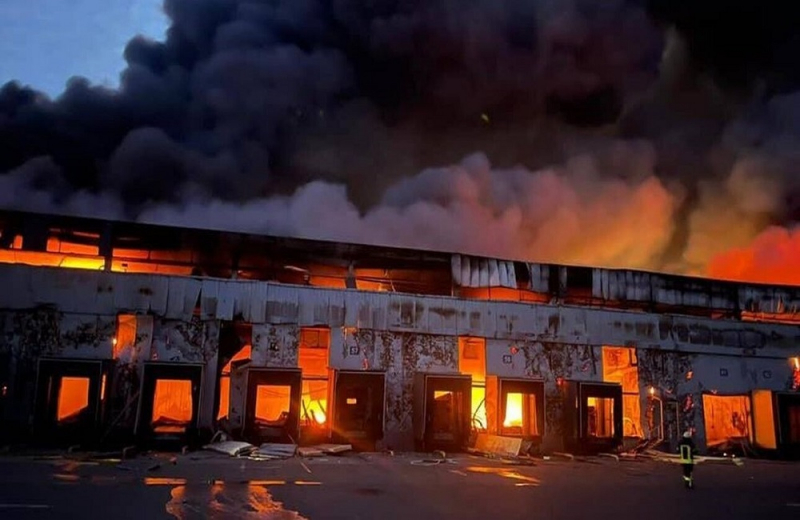 Russian airstrikes targeting major urban centers across Ukraine are escalating, with ground forces now 25km from Kyiv. The humanitarian nightmare is raging in the besieged Mariupol; the equally strategic port of Mykolaiv in the south of Ukraine is under heavy bombardment, while in the west the inhabitants of Lviv – which has so far remained "untouched" – are preparing for a possible & # 8230; >
Russia is warning the West, through its Deputy Foreign Minister Sergei Ryabkov, that it considers arms shipments to Ukraine a "legitimate target" for its military, a position it says has Ukrainian President Volodymyr Zelensky also accused Russia of "terrorism" in order to curb the resistance of Ukrainian citizens and called for a ceasefire in order for the two sides to enter into negotiations. .
At the same time, up to 2,000 Ukrainian citizens took to the streets of Melitopolis today. demanding the release of the mayor of the city allegedly kidnapped by Russian forces. Volodymyr Zelensky also asked Markon and Solts to mediate for the mayor's release. Sirens sounded in Kyiv on Saturday morning. The cities of Kharkiv, Mariupol, Mykolaiv and Sumy remain under constant siege. Other major cities, such as Dnipro, Lutsk and Chernivtsi, have been hit by rockets and reported dead. German Chancellor Olaf Solz and French President Emanuel Macron have called for immediate action. "The conversation is part of a 75-minute telephone conversation with Russian President Vladimir Putin." The conversation is part of the ongoing international effort to end the war in Ukraine, "a spokesman said. of the German Government, adding that the participants agreed not to go into details about the content of the telephone communication.