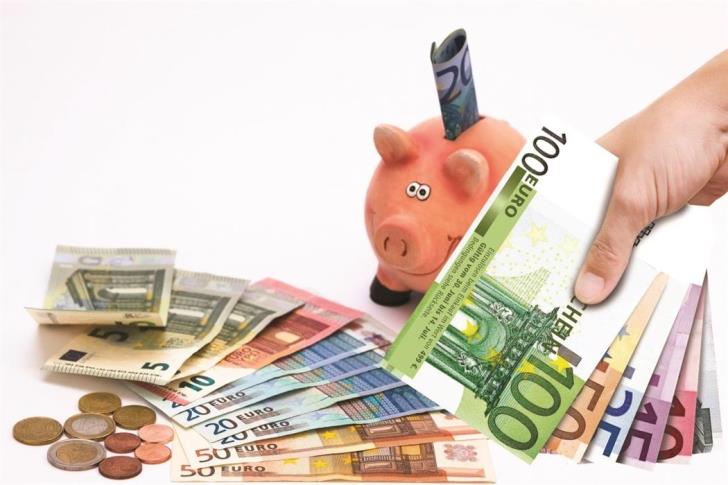 Theano Thiopoulou
Eurozone households saved during the two years 2020-2021 almost 1 trillion. Euros more than they would have saved if the pandemic did not exist, the International Monetary Fund estimates, a record amount, corresponding to about 8% of Eurozone GDP.
The growth of the Eurozone but especially inflation would increase even more, if consumers spent part of these savings, it was noted in yesterday's post on the IMF blog. In a typical era, the Fund's analysts note, Europeans save about 12% of their income. But, as families stayed home and leave schemes supported income during the pandemic, this savings rate skyrocketed to almost 19% in 2020 and 2021.
SEE ALSO: Analysis of the causes and effects of inflation
"Even a modest increase in spending – if households used about a third of their surplus savings for higher consumption over two years – would add 2.5 percentage points to GDP and up to 0.75 percentage points to inflation by end of the second half ", say three IMF analysts who sign the report.
The issue of liquidity and the increase of deposits in the midst of a pandemic is something that characterizes the Cypriot banking system, as, from 2020, households and businesses put something aside every month. The Governor of the Central Bank, Konstantinos Herodotou, raised the issue yesterday in his speech at the annual general meeting of the Association of International Financial Companies of Cyprus (ACIFF). "The liquidity position has also improved. The level of deposits is currently at the highest level ever recorded since 2014, amounting to 51.5 billion euros, with dependence on domestic depositors climbing to 82%, compared to 70% in 2014. This strengthens the resilience of the deposit base, as these depositors are associated with a more predictable and consistent behavior.
The liquidity coverage ratio, which indicates the availability of liquid funds against outflows of deposits in an extreme period of 30 days, stood at 313% in December 2021, which is more than 3 times higher than the minimum requirement of 100%, placing Cyprus in most banking liquidity sectors in the Union, where the average LCR is 175% ".
READ MORE IN THE PUBLISHED FILELEFTHERO PRESS