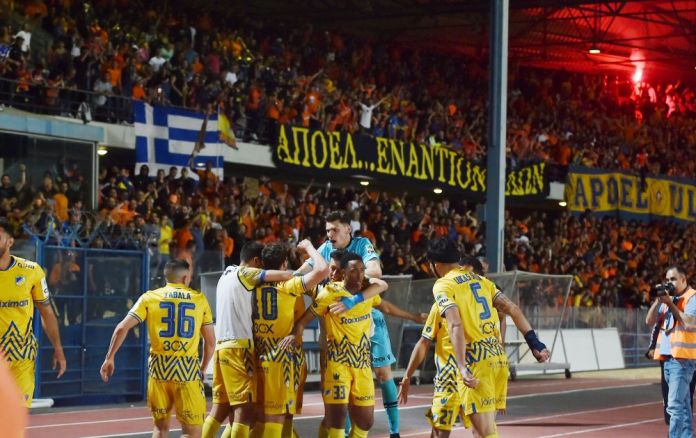 It was the end of November 2019, the 10th game of the 2019-20 season, when APOEL was at the top of the standings equal to Anorthosis (22b.). Then he retreated, that year was not over (s.s. at the break point he was six points behind Omonia and Anorthosis), the next period did not go well, while this year did not start in an ideal way either.
And we arrive in April 2022 with the results of the last games to mean the great return of the Nicosia team, which is now in & # 8211; 1 by the pioneer Apollo. There are four matches left, among them the match in Limassol with the Blues in the next match. However, next Sunday's match against AEK is paramount. With a victory, APOEL will probably lock a place in the Champions League and will scarf for the title, which at the beginning of the season seemed like an illusory dream.
The work at Archangelos started yesterday with the return to training after a few days off because of Easter. Sofronis Augousti hopes that no problems will arise. There are already several absences, as Savic, Endongala and Karo are not counted due to punishment, while Kvilitaia is still unknown if he will be able to help. There is also impatience for the race in the world that is preparing for a new record this season, since a five-digit number of tickets has already been sold.
Like this:
Like Loading .. .