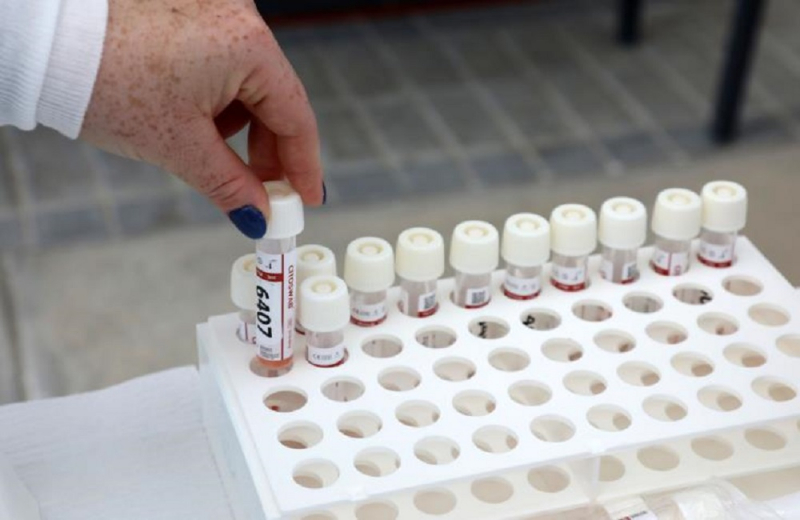 The measure "test to stay" will be implemented from Monday, March 14, 2022 and in the Educational Service, in the context of the efforts to keep the schools safe and in operation, according to an announcement of the Ministry of Health./p>
It is reminded that the measure is addressed to persons who are close contacts and according to the protocol are obliged to restrict.
Specifically, in people without a history of vaccination or who have not completed their vaccination program, in people who have completed their vaccination program and the period of 7 months has passed and in people who hold a disease certificate and the period of 90 days has passed.
It is noted that teachers in Public and Private Secondary and Primary Education (primary, kindergartens, special schools) who are close contacts within the school and make use of the measure "test to stay" will be able to attend the designated points in schools or clinical laboratories announced daily by the Ministry of Health, to perform a rapid antigen test (Rapid test) daily for the period of 7 consecutive days after contact. It is understood that during the weekend, the "test to stay" procedure is not required.
The measure, it is reported, has no retroactive effect and is addressed to teachers who will be declared close contacts of a confirmed positive incident from Monday, March 14, 2022.
The examination will be provided free of charge.
Teachers who will not use this measure in case they are a contact of a positive incident, will have to use the special leave of absence.
Teachers who are close contacts will receive from the Trace Manager of the school unit, the Check Record Form that they will present for the period of 7 days when they arrive at the predetermined points and then display it upon entering the school unit.
As mentioned, this measure is exceptional only during school hours (including single all-day schools and optional all-day schools) and after teachers leave school, they should be placed in as they continue to be considered close contacts and will not be able to take part in other afternoon activities.
Source: KYPE