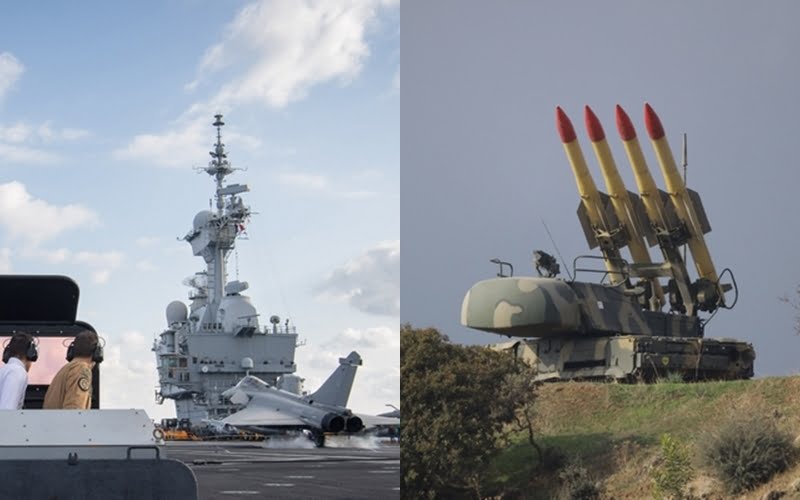 Cooperation of the National Guard with the French Armed Forces and the implementation of the air defense exercise "TALOS-2/2022" – Participation of the National Guard and French Air Force – See images
Download the CYPRUS TIMES APP! HERE for Android and HERE for iOS
As part of the deployment of the French Naval Force CTF-473 in the Eastern Mediterranean, led by the aircraft carrier "CHARLES DE GAULLE (CDG)", with maritime surveillance mission, and within the framework of operation "ANTARES", a program of exercises was planned with the participation of CTF-473 and National Guard aviation assets.
In particular, on Friday, December 8, 2022, an air defense exercise was carried out under the name TAMS "TALOS-2/2022", with the participation of air defense systems of the Air Command and Rafale aircraft, which were operated from the aircraft carrier CDG.
The exercise was attended by the Chief of the National Guard Lieutenant General Dimokritos Zervakis on board the aircraft carrier CDG, accompanied by the Commander of the Air Command, Brigadier General (I) Mario Floridis and the Commander of the Naval Command Captain Konstantinos Gennadiou.
1 of 4