The will of the Government to utilize as many European funds as possible, as an important source of development capital, reaffirmed the Minister of Finance Makis Keravnos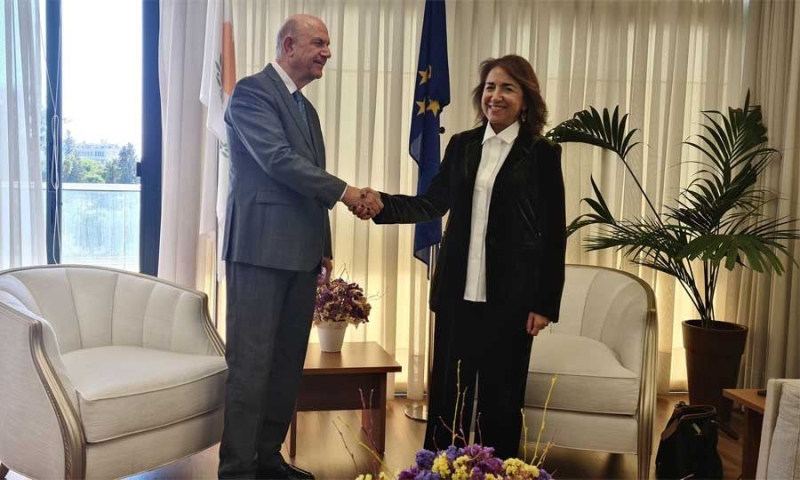 The will of the Government to utilize as many European funds as possible, as an important source of development funds, was reaffirmed by the Minister of Finance Makis Keravnos.
According to an announcement by the Ministry, Mr. Keravnos met with the General Director of Regional Policy and Urban Development, Themida Christofidou, who expressed satisfaction with Cyprus' excellent performance in absorbing European funds.
During the meeting, an update was given on the implementation of the co-financed EU Cohesion Policy Programs and the "THALEA 2021-2027" Program, as well as on ways to strengthen cooperation.
Both the Minister of Finance and Mrs. Christofidou focused on the activation of the new investment program "THALEIA2021-2027" amounting to €1.8 billion, while according to the announcement, within 2024 Cyprus will submit a payment request to the European Commission for € 250 million.
The absorption of European funds for the 2014-2020 Programs was also discussed, with Cyprus expected to absorb all available European funds by the end of 2023 amounting to €878 million
The importance of cooperation between the national authorities and the European Commission as well as between the other stakeholders, including the central government, local authorities, businesses and civil society was also recognized.
As mentioned, at the meeting Mrs. Christofidou stated that she is very pleased with the excellent performance of Cyprus both in the absorption of European funds and in the low percentage of errors and expressed her confidence in the successful implementation of the new Program "THALEIA2021-2027". He also referred to the discussions taking place at the European level on the future targeting of the Cohesion Policy after 2027, a topic that will be discussed at the upcoming General Affairs Council on November 30, 2023 in Brussels.
For his part, the Minister of Finance, Mr. Keravnos, referred to the importance of the Cohesion Policy both for Cyprus and for the entire edifice of the European Union, stressing that no member state is left behind for economic development. At the same time, he expressed his satisfaction for the positive results and thanked the European Commission for the effort and long-term cooperation.
He also highlighted the government's political will to utilize as many European resources as possible, which he said are an important source of development funds that will further contribute to the progress of of our country, but also in dealing with the effects of the global crisis.