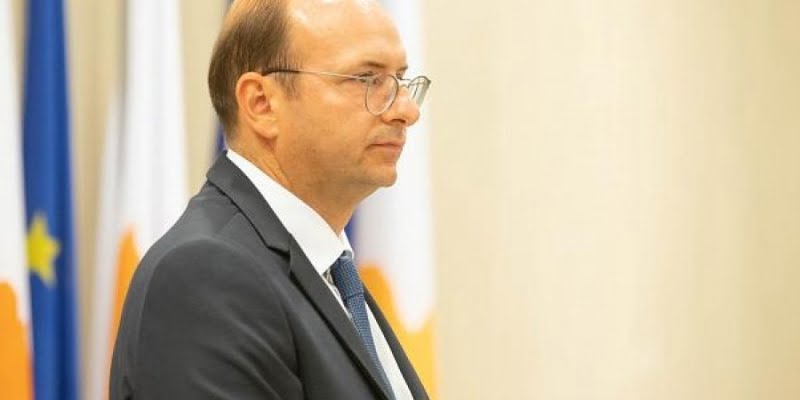 The French aircraft carrier Charles de Gaulle is in Cyprus, Defense Minister Charalambos Petridis confirmed, noting at the same time that air defense exercises are taking place in which the Republic of Cyprus also participates.
Mr. Petridis was responding to a journalist's question about an article in the Simerini newspaper. in relation to the matter, on the sidelines of his visit to the Camp of Lieutenant General Stylianos Kalbourtzis, in Delikipos, for the celebration of the Artillery, on the day of the feast of Saint Barbara, patron Saint of the Weapon.
«Within the context of the exercises and multilateral cooperation, as you have mentioned, the French aircraft carrier Charles de Gaulle is in the area and we are proceeding with air defense exercises in which the Republic of Cyprus also participates", he said.
The French aircraft carrier, he added, "will be in the area for a predetermined period of time and you understand that the partnerships we have developed are varied and involve various countries and our allies".
The Minister of Defense said that "towards this in the direction we always act within the framework of peace and stability in the wider Eastern Mediterranean region.
«We have a very good cooperation both with the Greek Armed Forces and with other countries inside and outside the European Union and in this direction, the National Guard implements the bilateral and multilateral collaborations we have signed," he added.
Mr. Petridis thanked the Defense Committee and the Finance Committee of the House of Representatives and the Parliament in general " for the kind cooperation, for the approval of the bills concerning the National Guard» and gave the assurance that "this kind collaboration will continue in the future".