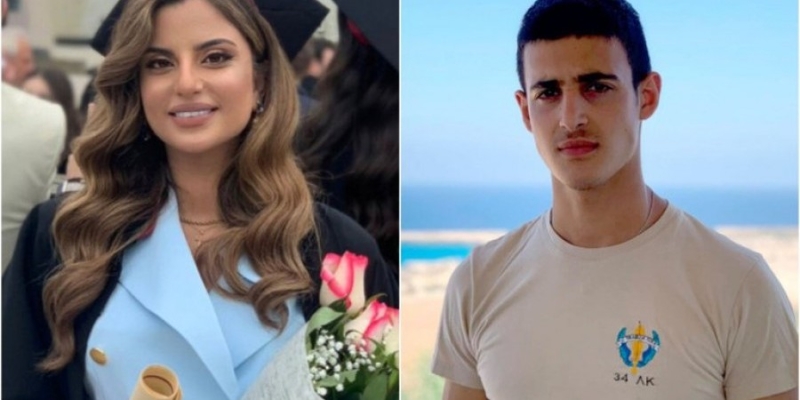 The bodies of Anastasia Adamidou and Kyprianos Papaioannou, the two unfortunate Cypriot youths who lost their lives in the fatal train accident in Tempe, arrived in Cyprus on Sunday afternoon.
Specifically, an Aegean flight carried the bodies of Kyprianos Papaioannou and Anastasia Adamidou from Thessaloniki to the old Larnaca airport. The Minister of Foreign Affairs Konstantinos Kombos and the Deputy Minister of Social Welfare Marilena Evangelou were there.
The Minister of Foreign Affairs, Konstantinos Kombos, told KYPE that Cyprus is "devastated" by the unspeakable tragedy in Tempi, by the wanton loss of its children and all the victims who were on board the tragic train in Greece. The sadness is great, unimaginable".
Mr. Kombos added that the State is on the side of the families.
"The State is on the side of the families and relatives of the deceased. victims. We stand by in every way and means at our disposal.
He noted that "at these moments, however, many words are unnecessary" and conveyed the deep condolences of the President of the Republic and all members of the Government. "Our presence here is a small sign of our support. May their memory be eternal» said the Minister. The body of Kyprianos Papaioannou is taken to the Holy Church of the Apostles Peter and Paul in Avgorou where at eight o'clock an all-night divine service will be held. Tomorrow, at ten in the morning, in the same church, the exodus service will be sung.
Read also: Kyprianos' father shocks: "I will forgive the causes"
His family Kyprianou invites those who intend to attend to dress in white. At 2:00 p.m. from the Holy Church of Agioi Anargyros in Paphos, the funeral of Anastasia Adamidou will be held.
Both Anastasia's family and Kyprianos' family requested that the funeral service and burial not be covered by the Mass Media.
Read also: LIVE/Tragedy in Tempi: Today in Cyprus the bodies of Kyprian and Anastasia