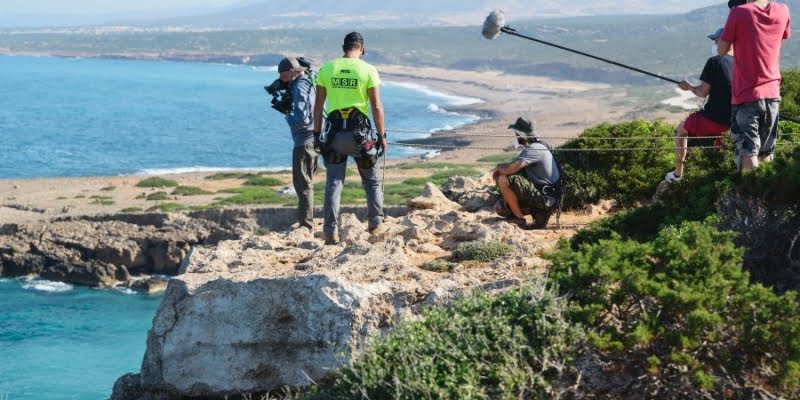 With its announcement, Invest Cyprus welcomes the fact that the international film industry's interest in Cyprus as an ideal choice for filming is constantly increasing.
He states that "during this period, another Cypriot American co-production film has entered the final stage of production, the shooting of which took place in' entirely in our country and specifically in Peyia and Nicosia".
It is about the movie "The Islander" written and directed by Stellana Kliris. Cleri's Meraki Films is also involved in the production of the film along with Keith Arnold, Steve Shapiro and the local production company Green Olive Films.
According to the announcement, the romantic comedy with a strong element of music stars well-known names on the international scene such as Harry Connick Jr, Agni Scott, Ali Fumiko Whitney but also several Cypriot actors such as Tony Dimitriou, Lea Maleni and Angeliki Filippidou.
"The Cypriot element is particularly strong in the film since, apart from the filming, the majority of the actors are from Cyprus. Actors, technicians who worked during the filming and technicians who are currently working in the last stage of production are from Cyprus,'' explains Kliri.
The head of the Unit for Attracting Audiovisual Producers at Invest Cyprus, Lefteris Eleftheriou , states that "in recent months the interest of international producers in Cyprus has not only increased but has turned into filming in various areas of the island, with producers and actors being impressed both with the natural landscapes of the country and the professionals available in the field".
He added that "we are sure that in the near future we will hear about other productions that will be implemented in our country".
The film is financed by Uinta Productions, the Deputy Ministry of Culture and the Audiovisual Industry Promotion Plan.
Source: KYPE