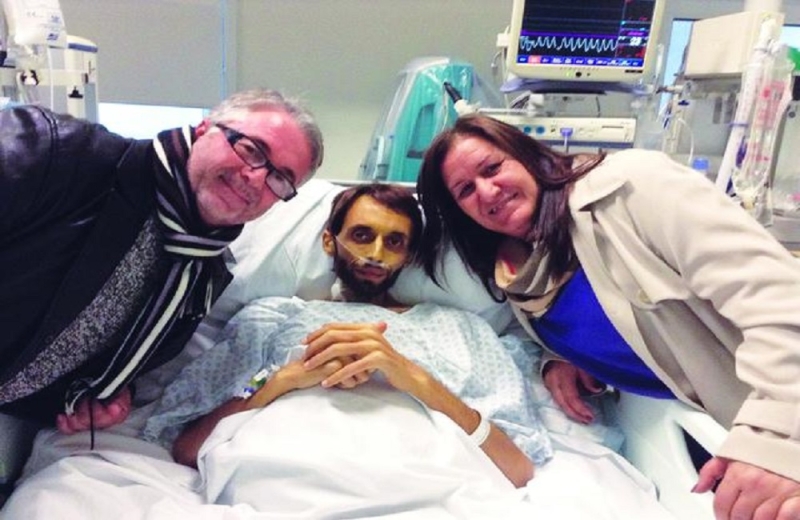 An incredibly moving, human story unfolds through the book of 36-year-old Angelos Siikkis from Paphos, entitled "The diary of an Angel", which tells the story of Golgotha ​​who lived as a transplant, reaching a step before death. A special book that is a testimony of a soul for a young man who faced terrible health problems, with doctors not giving him much hope for life. In the end, however, he succeeded and returned to life. The presentation of the book will take place in Larnaca at the Cultural Center "Famagusta" & # 8211; House of Letters and Arts (former SPE Kato Varosia), on June 1, at 7 p.m. The Odyssey for Angelos Siikkis started when he suffered from food poisoning at the age of 18, as recorded through the website LarnakaOnline. The medical examinations he underwent showed that the liver enzymes were elevated. Specialized examinations followed which showed that he had acute pancreatitis, so his doctors recommended that he go to a specialized hospital abroad for treatment. He underwent surgery in 2009 at a London hospital. The operation was successful and as a result he was able to complete his studies.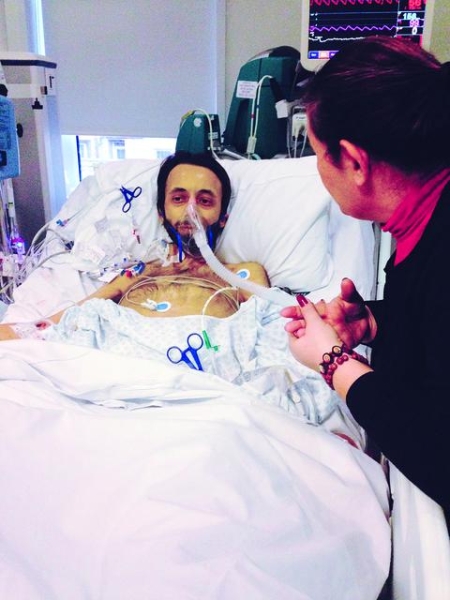 Varicose veins in the esophagus
The sequel, however, was much more difficult for him. His poor diet caused damage to his body, resulting in two varicose veins in his esophagus. Somehow a new and dangerous adventure for his health began. As he recounts in his book, returning to Cyprus from Italy where he was studying at Christmas 2013, the varicose veins suddenly broke under the pressure of the plane. It was the first time his life was in serious danger because he was bleeding for a week. He went to a hospital in Paphos where he underwent a gastroscopy, as a result of which he was left with 2% blood. "It was the first time I came so close to death. This incident destroyed my liver. I went to England and got on the waiting list for a transplant. The high fever kept me in a coma for three days. "When I came back, I was confronted with the terrible opinion of the doctors that I had only three months to live, at a time when the road race to find a donor was in progress", notes Angelos Siikkis.
The accident
In the case of the Angel, a man had to lose his life to get the whole implant and be saved. And while he was being treated in a London hospital without much hope for life, in the early hours of December 3, 2014, the nurses woke him up to announce that a few hours earlier in a car accident a man, a compatible donor, had died from whom he would immediately become the liver transplant to save the Angel. Within a few hours, Angelos was in the operating room. The transplant lasted 11 hours and was crowned with complete success. Angelos never learned the identity of the unfortunate man, who actually gave him his life. Today, at the age of 36, he works professionally as a photographer and can dream about his life again.