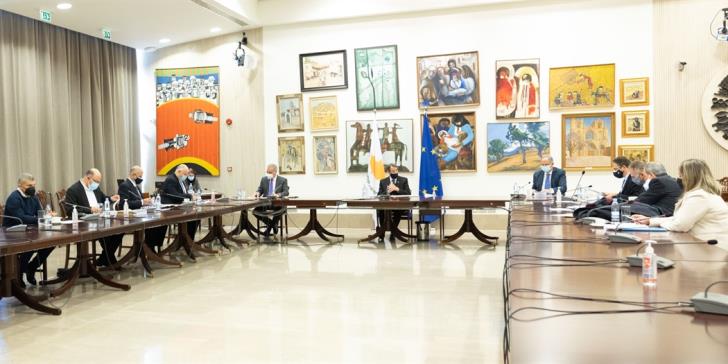 Insider
The President of the Republic Mr. Nikos Anastasiadis chaired today, at the Presidential Palace, a meeting on the issue of Akamas and stated that in March 2022 the local plan of Akamas will be announced.
The meeting was attended by the Ministers of Interior and Agriculture, the Directors of the Departments of Land Registry, Urban Planning, Environment, Forests and Fisheries, the President of the Urban Planning Council and officials.
The meeting noted the significant progress made in tackling Akamas's problems, without ignoring the specificities of the region's communities.
The President of the Republic stressed that the issue of Akamas must be resolved, noting that it has been pending for more than 30 years.
The Government's goal, as mentioned at the meeting, is for the Akamas Local Plan to be announced in March 2022.
The Akamas Local Plan will be formulated in accordance with the European Commission's guidelines for the protection of the natural environment, but at the same time will offer within the same framework multiple benefits to the communities of the region which are an integral part of the Akamas Peninsula.