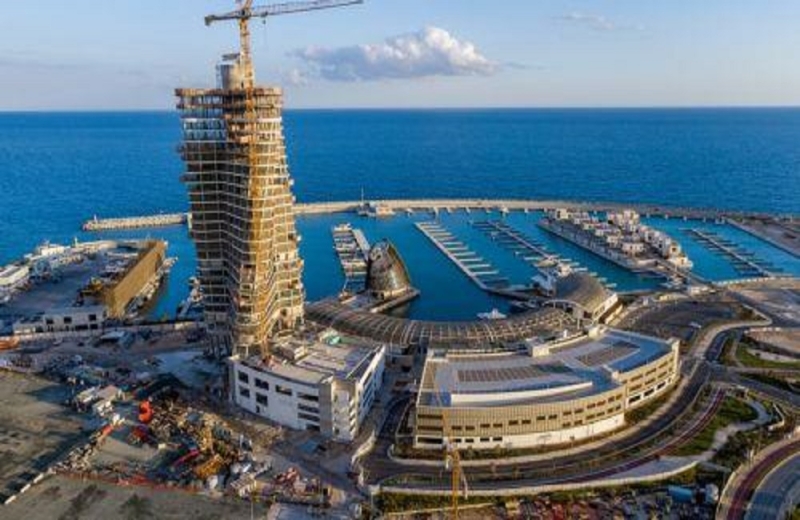 In May 2023, the east revolving tower (twisting tower) with a height of over 100 meters, in the marina of Ayia Napa will be ready.
An announcement states that "Cyprus acquires its own twisting towers, located in the marina of Ayia Napa, with a height of over 100 meters and will be visible from land and sea. The east tower, which is expected to be completed in May 2023, is located in the marina shopping center, while the west, which will be erected later, in a quieter area of ​​development ".
It is added that "the project received a double distinction at the European Property Awards 2021-2022 with two entries in the categories of Mixed-Use Development and Residential High-Rise Development.
According to the announcement" the east tower is expected to be ready in May 2023. The construction of the frame of the tower over 110 meters high, which is the tallest building in the area, was completed in April while work continues both inside and outside the building ".