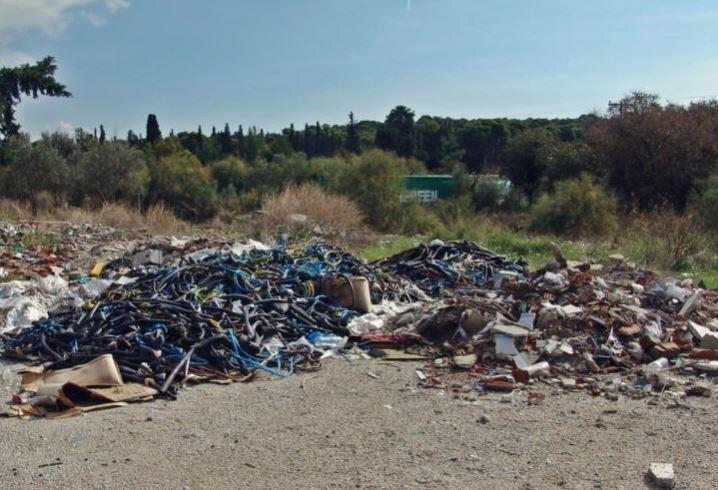 Insider / ΚΥΠΕ
The bill concerning the management of waste from Construction and Demolition was submitted to the Parliament's Environment Committee on Wednesday.
Specifically, under the microscope of the members of the Environment Committee was found the issue of temporary storage of debris coming out of a structure, as well as the transhipment of debris from a structure.
In statements after the meeting, the Chairman of the Environment Committee, Charalambos Theopemptou, said that "it seems that many changes need to be made in the regulation, submitted by the Government, for discussion in Parliament", noting that the members of the Committee have agreed with the Department of the Environment to process what has been submitted to the Commission today and to make suggestions, in order to start the article-by-article discussion on the regulation.
According to Mr. Theopemptos, "the cost of depositing and transhipment of rubble is not prohibitive", to add, however, that "usually the skips stay outside the construction sites during the night, with the result that the locals deposit mixed materials there".
"The charge," he said, "for mixed materials and skips of unknown content, is huge at waste management units, compared to clear materials."
He also said that the request was submitted to transport the materials from various skips to a specific area, where they will be deposited in a larger truck and from there to leave for the units, which are often a long distance from the construction sites.
He added that "the professionals who make excavations, just want a place to deposit the soil, from where it will be sold or otherwise used."
DISY MP, Prodromos Alampritis, welcomed the submission of the bill and the Regulations by the Department of Environment, which he said is considered to be moving in the right direction, to protect the environment and increase recycling.
Mr. Alampritis said that "the goal is to fight the illegalities, in order to stop the unacceptable and illegal deposition of rubble in streams, rivers and generally in the countryside".
"Strict controls are needed from the inspectors and the competent departments of the state," he added.
He went on to say that "the purpose of these regulations is to improve the legal framework for the management of construction and demolition waste through prevention, reduction and proper management", noting that "the aim is to achieve the European recycling targets which is 70% of the waste ".
AKEL MP Nikos Kettiros, for his part, said that many reservations were expressed by those affected, adding that the Government should provide incentives to promote the circular economy by reducing the cost of recyclable materials.
As Nikos Kettiros said "unfortunately with these regulations, as they have been submitted, the cost of recyclable materials increases", to add that "they think that this will reduce the dumping of rubble, but contrary to these policies Cyprus will continue to it is filled with illegal garbage dumps ".
"The government must understand that there must be a unified strategy for waste management without contradictions," he concluded.