POWERED BY:
06:26 Thursday
March 24, 2022 INSIDER • GOAL • IN-CYPRUS • PROPERTY • CYPRUS-IS • CAREER LIKE • GOING OUT • XRYSES SYNTAGES • ACTIVE • PHILGROUP NEWS & nbsp; SOCIETY & nbsp; INSIDER & nbsp; OPINIONS & nbsp; GOING OUT & nbsp; CULTURE & nbsp; SPORTS & nbsp; AUTO & nbsp; GOOD LIFE & nbsp; USEFUL & nbsp; PRINTED EDITION & nbsp;
ARCHIKIEIDISEISPOLITIKITOPIKAPARASKINIOMEDIAELLADAKOSMOSEPISTIMIPERIVALLONTECHNOLOGIASYNENTEFXEISCHRYSES ETAIREIESKOINONIAEIDISEISKYPROS OF CHTHESANAGNOSTI HAVE LOGOEPISTOLESSYNENTEFXEISDIMOFILI IN INTERNETVIDEOSAFIEROMATAADVERTORIALINSIDEREPICHEIRISEISKYPROSBRAND VOICECAPITALFORBESBLOOMBERG OPINIONPROTAGONISTESKAFTI GRAMMICHRYSES ETAIREIESKARIERAAPOPSEISARTHRA IN "F" INTERVENTION IN "F" MESSAGE YOUR SKITSAO WORLD TWITTERGOING OUTTHINGS TO DOCINEMAMOUSIKIESTIATORIABAR/CAFETV ODIGOSTILEORASIPOLITISMOSKYPROSKOSMOSKRITIKESEKDILOSEISPROSOPAATHLITIKAPODOSFAIROMPASKETPARASKINIAELLADADIETHNIALLA SPORAPOPSEISSKITSOVIDEOSAUTONEAPAROUSIASIAPOSTOLESAGONESKALI ZOIFGEIADIATROFIEF ZINASTRACHRYSES SYNTAGESSYNTAGES SEFVIMA VIMACHRISIMAFARMAKEIAGIATROIAERODROMIALIMANIATILEFONAOPAPKAIROSSYNALLAGMALACHEIAAPPSPROSFORESENTYPI EDITION POLITIKITOPIKAPARASKINIOMEDIAELLADAKOSMOSEPISTIMIPERIVALLONTECHNOLOGIASYNENTEFXEISCHRYSES COMPANIES EIDISEISKYPROS OF CHTHESANAGNOSTI HAVE LOGOEPISTOLESSYNENTEFXEISDIMOFILI THE INTERN ETVIDEOSAFIEROMATAADVERTORIAL EPICHEIRISEISKYPROSBRAND VOICECAPITALFORBESBLOOMBERG OPINIONPROTAGONISTESKAFTI GRAMMICHRYSES ETAIREIESKARIERA ARTICLES IN "F" INTERVENTION IN "F" MESSAGE YOUR SKITSAO WORLD OF TWITTER THINGS TO DOCINEMAMOUSIKIESTIATORIABAR/CAFETV ODIGOSTILEORASI KYPROSKOSMOSKRITIKESEKDILOSEISPROSOPA PODOSFAIROMPASKETPARASKINIAELLADADIETHNIALLA SPORAPOPSEISSKITSOVIDEOS NEAPAROUSIASIAPOSTOLESAGONES YGEIADIATROFIEF ZINASTRACHRYSES SYNTAGESSYNTAGES SEFVIMA STEP FARMAKEIAGIATROIAERODROMIALIMANIATILEFONAOPAPKAIROSSYNALLAGMALACHEIAAPPSPROSFORES ENTERPRISES LTD BRAND VOICE CAPITAL FORBES BLOOMBERG OPINION PROTAGONISTS HOT LINE GOLDEN CAREER COMPANIES
EXCLUSIVE COOPERATION
TOGETHER WITH
Powered by
Next Plenary Commercial Court and Maritime Court HOME • INSIDER • CYPRUS • Plenary Commercial Court and Maritime Court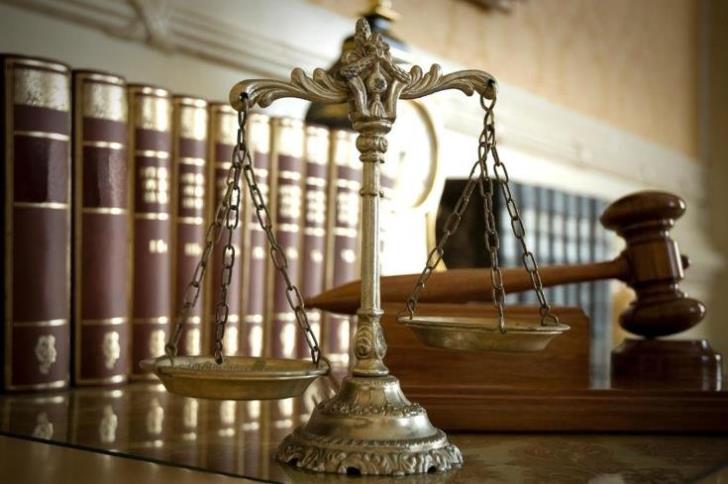 & nbsp & nbspΜιχάλης Χατζηβασίλης & nbsp; & nbsp ;
The bill that introduces two new Courts, the Commercial and the Maritime Court, is being led in the Plenary Session, as well as a second one, which introduces English as the official language. Their necessity was stressed yesterday by both the Minister of Justice and the lawyers, as well as the deputies, during his last discussion in the Legal Committee of the Parliament. The necessity of the bill was initially objected to by MPs, however it was judged that their establishment and operation will help Cyprus to become a place for resolving international economic disputes, while at the same time the District Courts will be discharged. & Nbsp;
< p>According to the bills, five judges will be hired for the two Courts, with the Minister of Justice, Stefi Drakou, stating that the financial world demands it and that the economy needs it. For his part, the representative of the Pancyprian Bar Association stated that he is strongly in favor of amending the Constitution so that there is the right to use the English language in these courts, in order to attract foreign lawyers to resolve international disputes. & Nbsp;
SEE ALSO: & nbsp;
The Commercial Court and Maritime Court in Limassol is looking for a home Chr. Clerides: Passing bills or the collapse of justice What was said between SELK and the Minister of Justice for corruption
Regarding the need to use the English language, Ms. Drakou pointed out that because these courts will be international, the parties need to be able to use English, for This and the Constitution should be amended so that this language, except Greek and Turkish, is considered mother tongue.
For his part, AKEL MP Aristos Damianos stated that these institutions are necessary in a modern state , while DISY MP Fotini Tsiridou spoke about the need for specialization of the courts which will relieve the district courts. The chairman of the Committee, Nikos Tornaritis, stated that the discussion of the bill has been completed and he will take the procedure for any amendments so that it can then be taken to the Plenary for a vote within 15 days. If approved, the Maritime Court will be set up at the former Filoxenia Hotel and the Commercial Hotel in Limassol. & Nbsp; & nbsp; & nbsp;