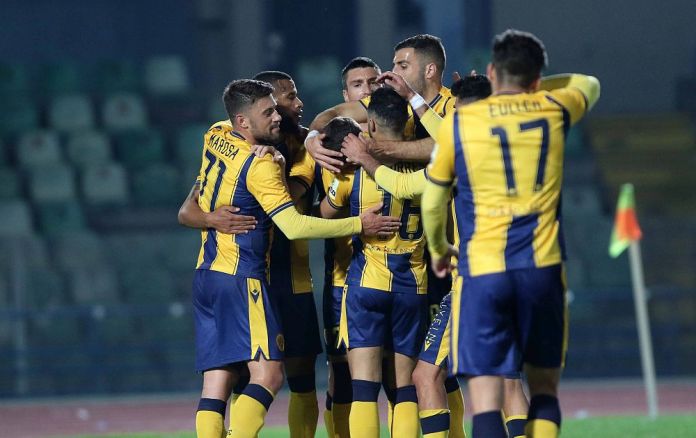 The chain is growing, and the concern in AEL due to coronavirus is growing. The Limassol team announced on Wednesday night four A-list players positive for the virus, raising the number of cases to seven, as three more were announced at the weekend.
Savvas Pantelidis has a headache as it is difficult in this way to prepare his team for the resumption of competitive obligations. At the same time, everyone wishes that the virus did not spread further.
Regarding the transfer developments that leaked in the previous hours for the return of Andreas Makris to the Limassol team, they are neither confirmed nor refuted by the blue-yellow camp. The only sure thing is that the priority of the administration, but also of Bebe-Pantelidis, is to find quality Cypriot footballers.
Clearly, first AEL will get rid of the obligations of the existing roster, ie the renewals and departures that will occur. However, they want these funds to leave AEL unaffected in view of the replay with Omonia. The blue and yellows, after the 1-1 of the first round, have serious hopes of qualifying, which will bring them closer to the final, if they present themselves in their good suit.