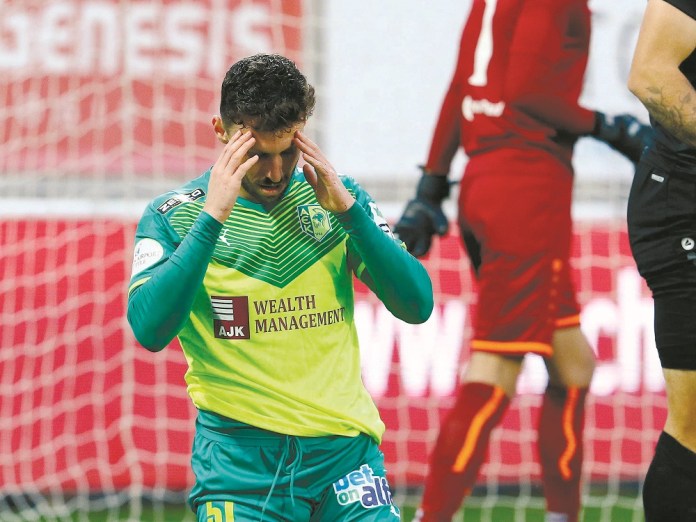 After three weeks, AEK returns to "Arena" for its last match a & # 8217; phase of the championship against AEL. Larnaca's last home game was on February 5 against Aris, which ended in a goalless draw. This time, however, the three-pointer is a non-negotiable goal for David Katala's team in order to maintain the privileged positions in the standings and to reverse the not so good atmosphere that currently exists in the locker room.
AEK definitely wants to return to victories after a while and give joy to its world, which has become so bitter in the last two months. It is a fact that the performance of the yellow-greens in their "home" has been a problem lately. In the last three home games they played, they drew a number of times, against PAEEK for the cup (1-1) and against Anorthosis (1-1) and Aris (0-0) for the championship.
In the last six official games in the "Arena", five for the championship and one for the cup, the players of Katala only once managed to win the derby of the 16th game with Apollon. Specifically, in the last six home matches, they count one victory, four draws, while they suffered a defeat (from Paphos in the 14th game). The truth is that AEK is not used to its people in such negative performances, especially in the "Arena". That is why the match with AEL should be the beginning of a winning streak that will stabilize the team at the top of the standings.
Bad tradition
The fact that the Limassol team will not have a serious motivation in tomorrow's match (AEL will play in the second capacity group) and will has more of her mind on the replay of the cup with her fellow citizen Apollo, in no case should she seduce and disorient the players of Katala. Besides, one should not forget that AEL left "Arena" victorious in its last two visits, on November 25, 2020 for the cup (0-2) and on April 11, 2021 for the playoffs of last season (0 -1). In this bad tradition that is going to be created in "Arena" against AEL, AEK is called to put the brakes.
Like this:
Like Loading .. .