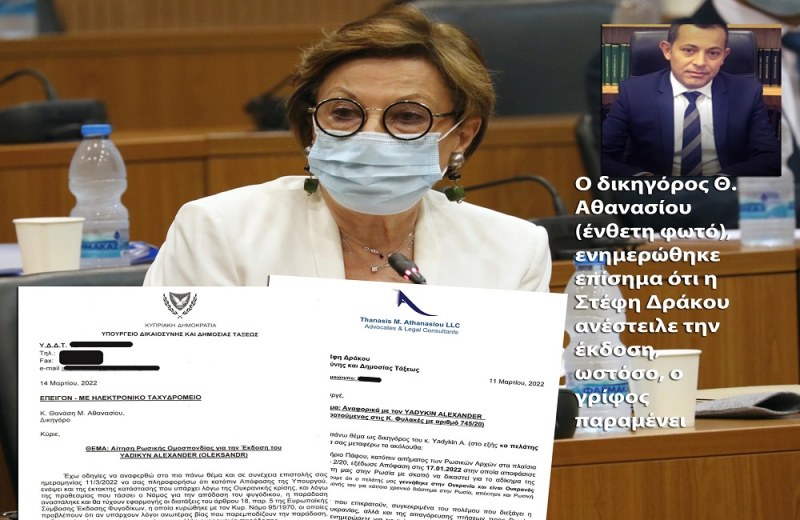 An unprecedented case that puts the Republic of Cyprus at a dead end. The Ministry of Justice and Public Order is called upon to implement a court decision made earlier this year and to extradite a Ukrainian citizen to Russia. As it is understood, serious humanitarian reasons are raised, and more specifically the issue of treatment of the detainee after his extradition to the country of the "bear".
The complexity of this case lies in the fact that the 47-year-old is Ukrainian, since was born in Donetsk, and later for a period of his life lived in Russia, where he is wanted, thus acquiring Russian citizenship. In simple words, the wanted person by the Russian authorities is considered a genuine Ukrainian, as a result of which insecurities are caused to him and his family, whether the geopolitical conditions can adversely affect his treatment by the Russian authorities.
More about the topic in the printed version of "P" and its subscribers CITIZEN PREMIUM the digital version of the newspaper in PDF at the same time with its daily circulation from 05.00 in the morning.