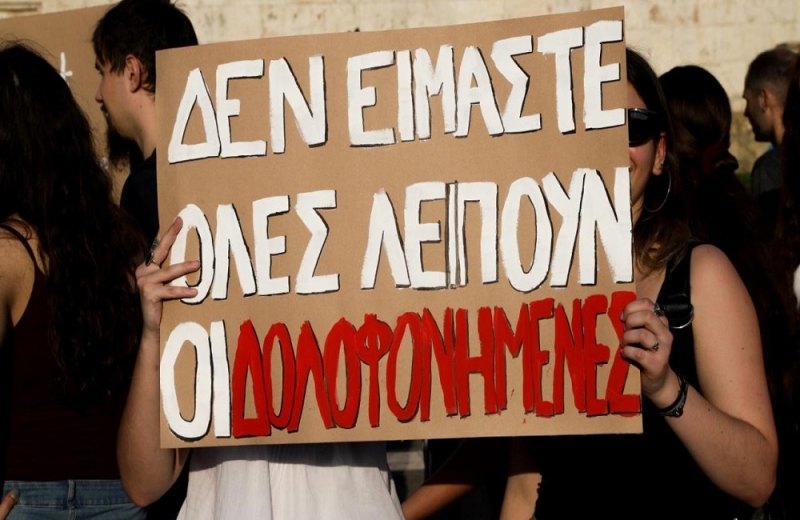 The President expressed her hope that the bill to introduce feminicide as a personal crime in the Prevention and Combating of Violence against Women and Domestic Violence would be supported in the Plenary Session on Wednesday. Parliament, Annita Dimitriou.
The bill is expected to be taken to the Plenary for a vote in 15 days.
Answering a question, during an event in Parliament for the International Children's Day, Ms. Dimitriou, who is also the rapporteur of the bill, said that the text was for placement in the competent committee and, after all the different views have been approached, the final text will go to the Plenary where all the parties will be placed.
"I hope and hope that this bill will be supported, it is a very important initiative for a social phenomenon which is now acceptable," added Ms. Dimitriou. In this way, he said, the legislator not only names it but, this fact will count as an additional aggravating factor.
The purpose, he said, is beyond naming and visibility in this phenomenon, to work preventively, conveying the relevant messages to civil society.
He added that it is no coincidence that this initiative has already been requested by other parliaments in Europe, "and the ratification of genocide in many other parliaments at the same time. "
" Cyprus, in these matters, and that is the message, "By criminalizing sexism, it proceeds to enshrine this law of the same offense through the Law of the Istanbul Convention and, yes, the murder of a woman, because she is a woman, constitutes genocide", said Mrs. Dimitriou.