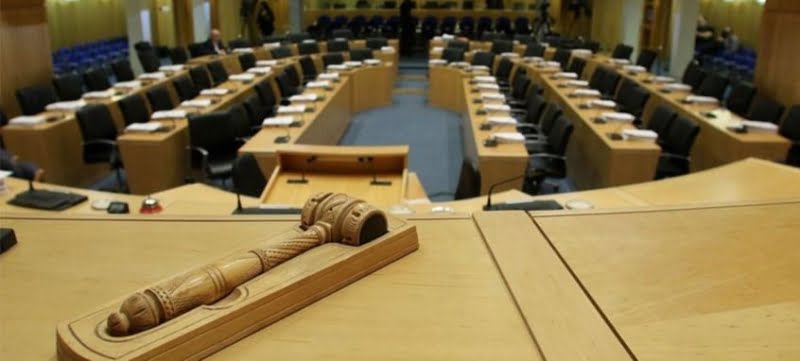 The debate on pensions in the public and wider public sector was concluded in Parliament on Friday afternoon. The bill will be put before the Plenary Assembly on November 24 for a vote.
The discussion in the Parliamentary Committee on Finance concerned the Occupational Pension Benefits Scheme of Employees of the State Service and the Greater Public Sector including the Principles of Local Self-Government (Provisions of General Application) Law of 2022, as well as the Retirement Benefits of Government Employees and Employees of the Greater of the Public Sector including the Principles of Local Self-Government (Provisions of General Application) (Amendment) Law of 2022.
The Committee session was attended by representatives of the Ministry of Finance and the Head of the Public Debt Management Office of the same ministry, Phaedon Kalozois .
Initially, Christiana Erotokritou, President of the Finance Committee and DIKO Member of Parliament, stated that the suggestion of AKEL Member of Parliament Andreas Kavkalias was incorporated, that all the provisions of the law should be included in the context of this law, adding that the text has been amended accordingly.
For his part, Mr. Kalozois noted that the bill has been significantly improved, since it also includes the Investments Committee and foresees a procedure which the respective Minister of Finance is obliged to follow. Furthermore, he said that the framework of investments is defined, that is, the provisions and restrictions that govern them.
For his part, Haris Georgiadis, Member of the DISY, asked if there is a provision for an external investment manager and asked to delete the word "may (appoint)", to make the appointment of the external investment manager mandatory. The rest of the MPs and Mr. Kalozois agreed.
Ms. Erotokritou announced that the debate on the pension has ended and the relevant bill will be brought to the Plenary on November 24.
< p>Just before the end of the session, the representative of the Ministry of Finance stated that if the bill includes an amendment for the retroactive effect of the law from May 2021, then the President of the Republic will refer the law to the Supreme Court. This report provoked the reaction of the MP of DIPA, Alekos Tryfonidis, with Mrs. Erotokritou stating that the debate will be transferred to the Plenary.