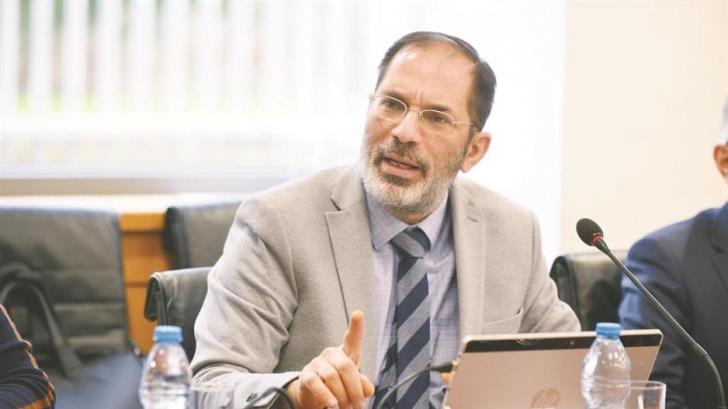 & nbsp & nbspVassos Vassiliou & nbsp; & nbsp;
The Government and the Auditor General are again led to the trenches, on the occasion of a bill which concerns the institution of the Commissioner of Administration, for which Odysseas Michailidis leaves tips for serving expediencies.
The Auditor General in his letter June 9 to the chairman of the Parliamentary Committee on Institutions, refers to a bill which "is supposedly intended to comply with the Venice Principles, which it considers to intersect through the bill". & nbsp;
The Auditor General suggests that the selection of the Commissioner be made by the Secretariat of the Minister with a public invitation for expression of interest. It also suggests that the term of office be seven years without renewal.
The Auditor General's letter, referring to the need to comply with the Venice Principles adopted by the Council of Europe, a bill has been tabled by the Government's supposedly aimed at complying with the Venice Authorities. "& nbsp;
He further notes that, while the Venice Authorities determine that a single term of office is preferable and preferably not less than 7 years, the Introductory Report of the Bill states that allegedly the Venice Authorities determine that in case the term does not exceed 7 years it is preferably renewed once more. This is essentially a distortion of the Venice authorities.
The letter adds: "In view of the above, and given the firm position of our Service on the strengthening of transparency and meritocracy in the selection of independent state officials, it is our suggestion that, in exercising your constitutional powers, consider the possibility to adopt in practice (and not implicitly) the Authorities of Venice and the Authorities of Paris ". & nbsp;
Odysseas Michailidis suggests that a relevant amendment to the bill include the following reservation: for the election of the Commissioner, the Secretariat of the Council of Ministers makes a public invitation for expression of interest. The names of the applicants are made public and forwarded to the Advisory Board established on the basis of the Law on the Establishment and Operation of the Independent Authority against Corruption of 2022 (Law 19 (I)/2022). The Advisory Council evaluates the applications on the basis of meritocratic and objective criteria and forwards to the Council of Ministers the names of the three most suitable applicants ".